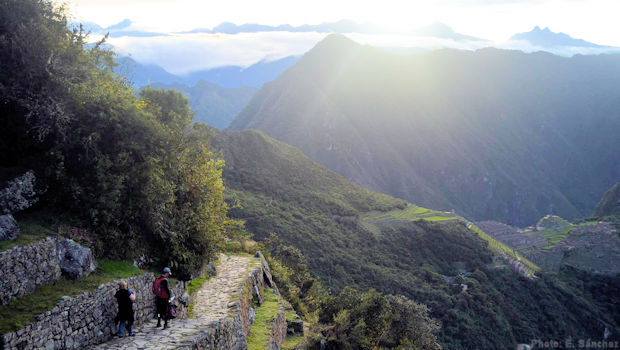 Inca Trail to Machu Picchu as Covid-19 wanes
If you fear COVID–19 rules and requirements will hamper the joy of hiking the Inca Trail, read on to put your mind at ease.
The protocols are remarkably common-sense and mostly maskless.
The Inca Trail and Machu Picchu are open, albeit with capacity limits and health protocols still in place. The daily entry limit for the Inca Trail is 250 people per day, including guides and porters. That's half what it was before the Covid-19 forced Adventure tour operators to shut down operations two years ago in March 2020.
But now that the Inca Trail is once again open — if you book early — those capacity limits and protocols actually mean you can enjoy a less crowded, more open experience.
You Might Also Like: 14 days in Peru Itinerary
Is wearing a mask required on the Inca Trail?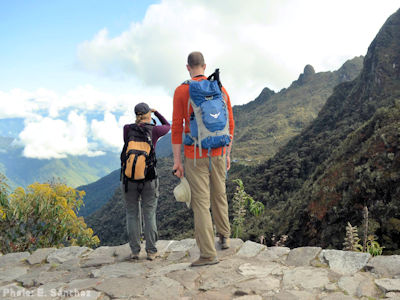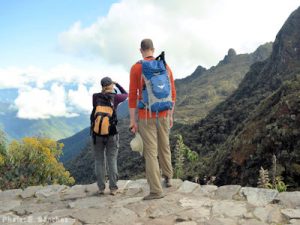 Wearing a mask is NOT required for most of the trek on the Inca Trail.
Masks are mandatory when you check in at Km 82 (Piscacucho), during certain points once you reach camp sites, at the checkpoints and for the visits to Wiñayhuayna and Machu Picchu.
Otherwise the only requirement is that small groups of hikers maintain a safe distance from each other on the trail.
Covid-19 protocols on the Inca Trail
The current regulations require group sizes of eight plus a guide, which in practice means two guides for groups with more than nine people.
The health protocols put a lot of emphasis on sanitizing surfaces and washing hands once you reach the camp sites and enter your dining tents for the well-deserved, delicious meals your cook and porters have set up for you ahead of your arrival.
Health and safety rules at Machu Picchu
Once you reach the Inti Punku Sun Gate and make that glorious descent to Machu Picchu, you will have to don the mask and maintain a certain distance from other groups.
The Inca Trail to Machu Picchu is one small part of the Qhapaq Ñan road network, which formed the backbone of the Inca Empire's political and economic power. The entire network spanned nearly 14,300 miles (23,000 kilometers) in length, making it more expansive than that of the Roman Empire.
Inca Trail Map and Altitude Chart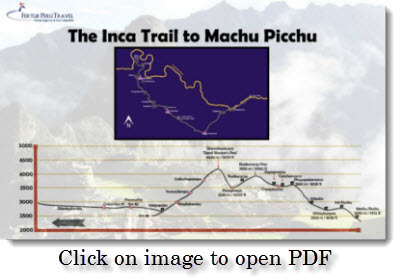 With Covid-19 restrictions subsiding, and health protocols loosening, we once again are offering a wide range of Cusco vacations, many of which can be booked on pretty short notice.
But if you are interested in the Inca Trail and Machu Picchu, it is best to reserve early — the earlier the better in fact! — since visitor limits remain greatly reduced. You can reach us through the Contact Us Now form below or via Whatsapp for more information.