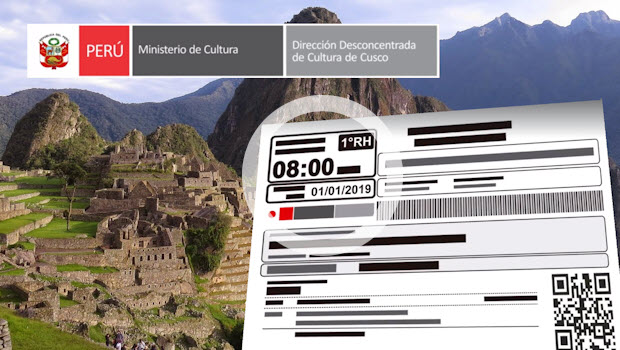 Machu Picchu New Rules in 2022
New rules at Machu Picchu require visitors to wear a mask to enter the Citadel, and keep wearing it throughout their tour of the sanctuary. You also should be prepared to show proof of your Covid 19 vaccinations (Either the physical vaccination card or a digital vaccination record on your cell phone will do.) If you are unable to show proof of vaccination, you'll need to show a negative PCR test result, taken within 48 hours of the visit.
---
Machu Picchu Rules in Brief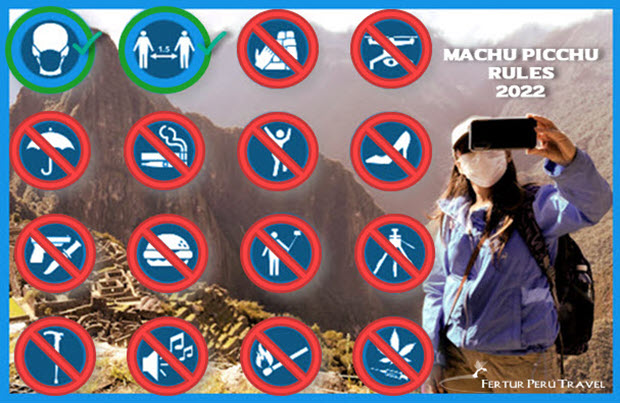 The actual Official list of Machu Picchu Regulations is lengthy, but here are the basics:
Wear a mask and maintain social distancing
Do not lean on or climb the walls or megalithic structures
No Drones
No Umbrellas
No smoking or vaping
Do not hop, jump, dance or cause a disturbance
No heels or hard-sole shoes
No weapons
No food or drink (Water is allowed, but not in disposable plastic bottles)
No Selfie Sticks or Tripods
No trekking poles with metallic or hard tips (Canes and poles are allowed for use by elderly people or people with obvious physical handicaps, and in general as long as they have rubber tips)
No music
No illicit drugs
For a comprehensive listing of Machu Picchu Rules click HERE
---
New Rules at Machu Picchu Includes a 4-hour Visitor Time Limit
"Machu Picchu rules 2022, four-hour time limit… seriously?" Yes. To preserve one of the Wonders of the World and ensure a quality experience for visitors from every corner of the globe, Peru's Ministry of Tourism and External Commerce (Mincetur) on January 1, 2019, implemented new rules at Machu Picchu.
---
What ID or documentation must I bring to enter Machu Picchu
You absolutely MUST bring your passport and the information must correspond to the personal information on your entry ticket. You'll have to present your valid University or College photo ID if you have purchased the discounted Student Entry Ticket. (Note: This discount is only available to undergraduate students under 25 years of age who have a valid student ID card issued by the university or college.)
---
How long can I stay in Machu Picchu?
Machu Picchu rules dictate that tourists will be strictly limited to four hour stays. Most visitors really don't spend more than four hours exploring the archaeological site, on average, anyway. Officials need to exercise more control over the amount foot traffic at any given time to preserve the Inca sanctuary.
---
When can I go to Machu Picchu?
The new regulations mandate three daily shifts: one in the early morning (6 am to 9 am), one in the late morning (9 am to 12 pm), and one in the early afternoon (12 pm to 3 pm). Within these three shifts, tourists must sign up to enter at a certain hour (7 am, 1 pm, etc). This helps not only to regulate the number of visitors in the Inca Sanctuary at any given time, but also to standardize the schedule to minimize wait times outside the ruins and ensure social distancing.

Besides choosing an entry time when you buy your general entry ticket, you must also decide on which of the four established circuits you will take through the sanctuary.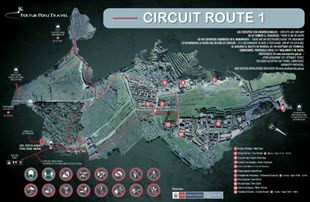 ---
Inca Trail hikers' access to Machu Picchu (Update)
As of June 16, 2022, trekkers who enter Machu Picchu from the Inca Trail through the Inti Punku (Sun Gate) will not have access to the upper terraces or shrines of the citadel. They are now limited to the lower terraces and shrines included in Routes 3 and 4. Also, for hikers of the longer Classic Inca Trail, once they exit the sanctuary, they cannot re-enter. Hikers of the Short Inca Trail, starting at KM 104, may re-enter Machu Picchu the following day. For all Inca Trail trekkers who want to return to Machu Picchu and explore the most interesting shrines of the upper portion of Machu Picchu must purchase the additional entry ticket.
How crowded is Machu Picchu?
A whole lot less than before Covid-19. Currently, a maximum of 200 visitors can enter the sanctuary during each of the hourly time slots between 6 and 11 a.m. And no more than 348 visitors may enter during any given hour between noon and 3 p.m. Until further notice, there is an absolute daily cap of 3,500 people per day.
Compare that to the pre-Covid-19 visitor limits. Six hundred visitors were allowed to enter during each hourly interval, allowing up to 2,400 people in the ruins at a given time throughout the day — permitting a total daily limit of between five and six thousand tourists.
The prolonged closure of Machu Picchu during 2020 and drastic restrictions on international travel during the pandemic have had some profound effects. Last year, for the first time in decades, Peruvian visitors to Machu Picchu outnumbered foreign visitors nearly 2-to-1.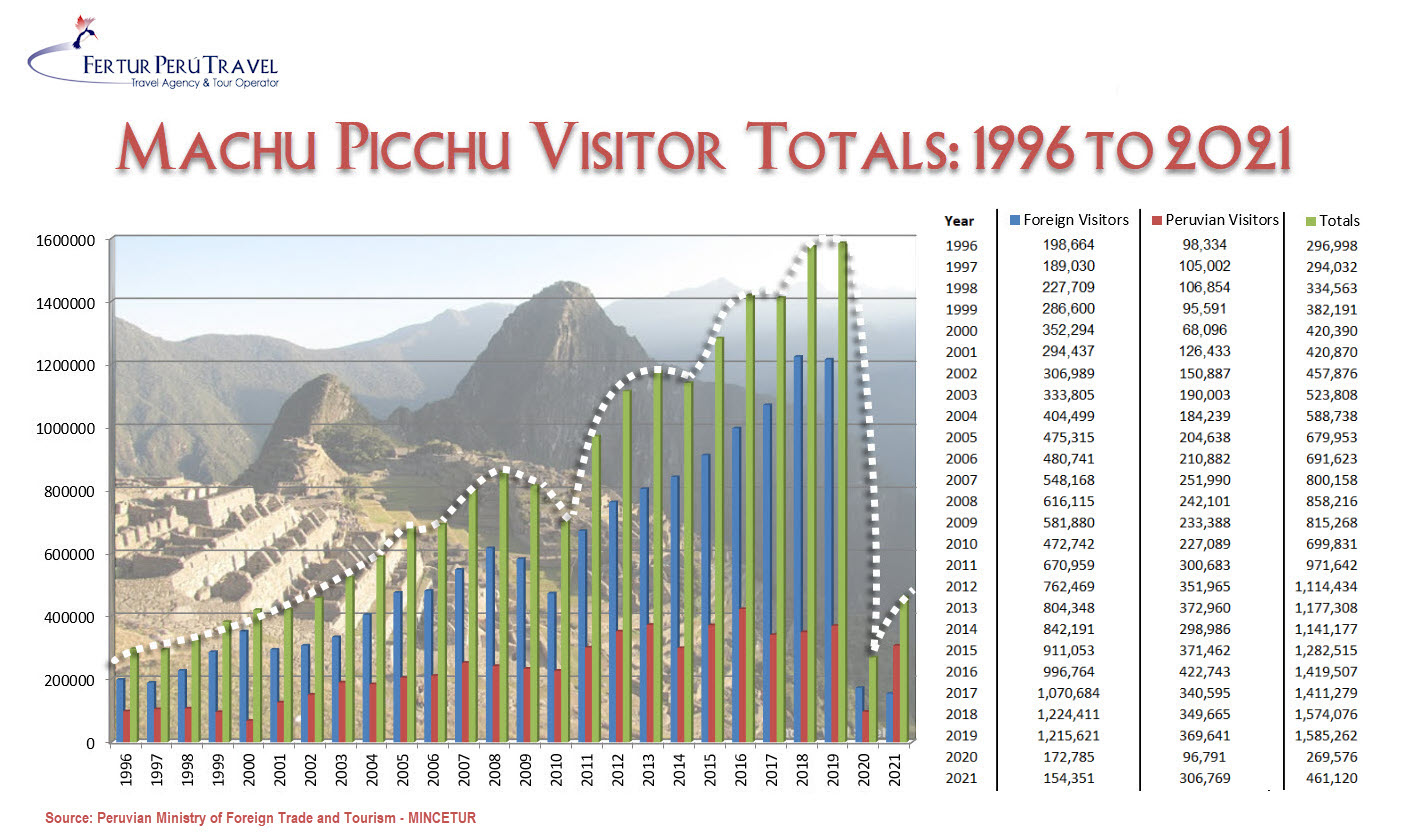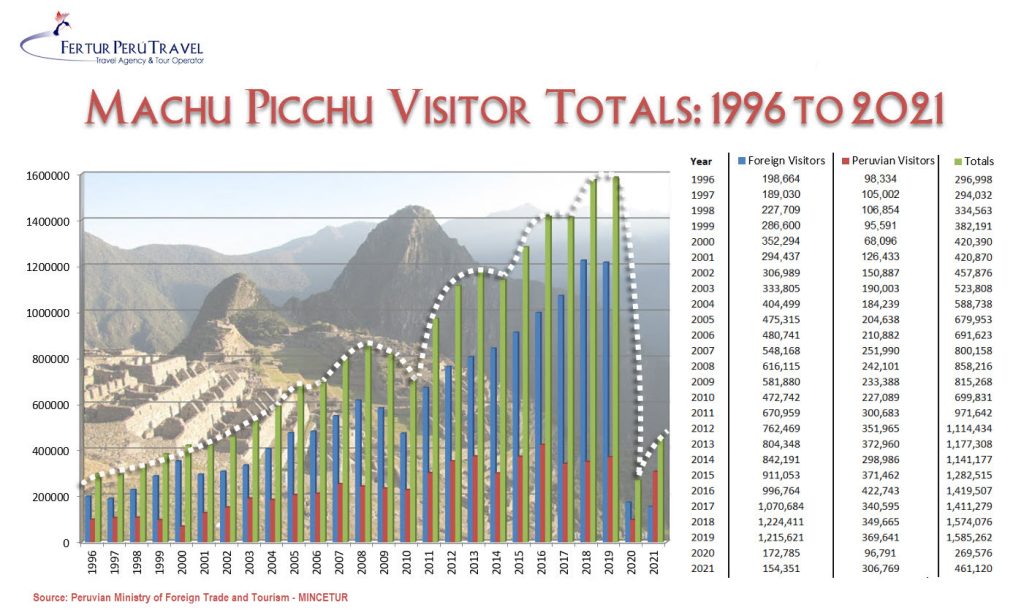 ---
How much does it cost for the Machu Picchu entrance tickets?
For the time being, as Peru's travel sector continues on the road to recovery, the price to see Machu Picchu remains significantly less than before the Corona pandemic.
Machu Picchu Sanctuary (Circuits 1, 2, 3 or 4)
---
Machu Picchu + Huayna Picchu
| | | | |
| --- | --- | --- | --- |
| Foreign visitor | Price | National Visitor | Price |
| Adult | S/.200 | Adult | S/.112 |
| Student (with valid student ID) | S/.125 | Student | S/.80 |
| Child/teen up to 17 years old) | S/.118 | Child/Teen (up to 17) | S/.80 |
Includes Circuit 4
---
Machu Picchu + Machu Picchu Mountain
| | | | |
| --- | --- | --- | --- |
| Foreign visitor | Price | National Visitor | Price |
| Adult | S/.200 | Adult | S/.112 |
| Student (with valid student ID) | S/.125 | Student | S/.80 |
| Child/teen up to 17 years old) | S/.118 | Child/Teen (up to 17) | S/.80 |
Includes Circuit 3
---
Machu Picchu + Huchuy Picchu
| | | | |
| --- | --- | --- | --- |
| Foreign visitor | Price | National Visitor | Price |
| Adult | S/.152 | Adult | S/.64 |
| Student (with valid student ID) | S/.77 | Student | S/.32 |
| Child/teen up to 17 years old) | S/.70 | Child/Teen (up to 17) | S/.32 |
Includes Circuit 4
---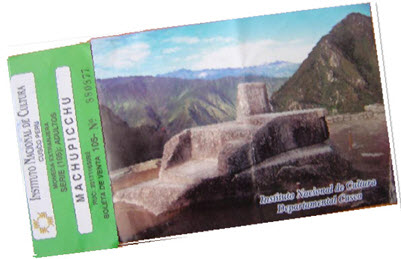 *Prior to Covid-19, it looked like a complex price structure was going to go into effect during 2020 with morning tickets costing more than later afternoon entry tickets. This mechanism, designed to even out the flow of visitors throughout the day, could still be implemented sometime this year as Covid-19 continues to wane.
---
You might also like : Machu Picchu Guide 2022: Everything You Need To Know
---
Will the changes have any effect on the best season to visit Machu Picchu?
We cannot predict how fast visitor traffic at Machu Picchu will ramp back up now that Covid-19 appears — we fervently hope — to truly be receding.
Weather-wise, June through August is the optimal time to go, with April, May, September and October as a close second. November through January is wetter but for most visitors it's still an amazing experience. February is often so rainy that it's permanently designated as the month the Inca Trail to Machu Picchu is closed for maintenance.
The objective of spreading visitors out at Machu Picchu to improve everyone's experiences loomed large long before social distancing became a public health imperative. It remains to be seen what measures the Ministry of Culture might dust off and implement to diversify the number of touristic offerings around the site. Before Covid-19, plans were taking shape to incentivize Peruvian visitors to explore some of Peru's other numerous attractions during peak season to make way for foreign visitors.
Two additional access routes into Machu Picchu were in the works to help disperse visitors over the full expanse of the Machu Picchu national park. It is unclear when those new routes might be open now.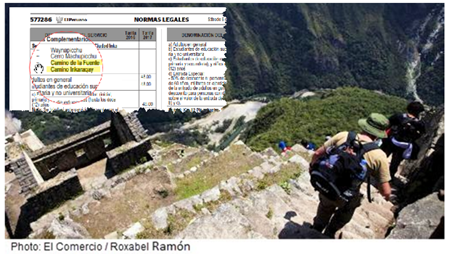 The first would offer a challenging high-adrenaline adventure trek through the Inca temple ruins of Inkaraqay, on the nearly vertical northeastern slope of Huayna Picchu.
The trek would begin by crossing the Vilcanota River at Km. 117 to begin an arduous journey of approximately five to six hours, not including time spent exploring the ruins atop Huayna Picchu. The trek would wend round the iconic peak to the Temple of the Moon and culminate in the Machu Picchu citadel, entering the sanctuary at the Sacred Rock.
The other new option is a gentler trail. It would start several hundred meters from Puente Ruinas, near the Mandor Gardens, before a short, but steep, ascent up to and through the Andenes Orientales (Eastern Terraces).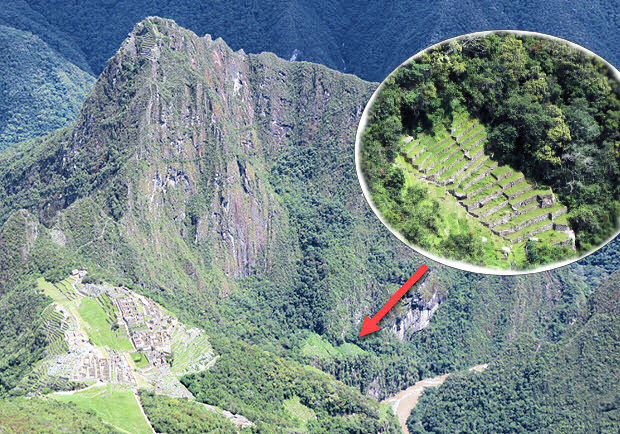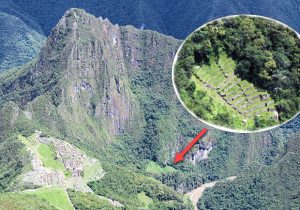 Similar to the stairs that bisect the switchback Hiram Bingham road to the current main entrance, this alternative route would take between 90 minutes and two hours to reach the citadel. It leads into the Machu Picchu citadel at the Temple of the Condor.
Study and debate will probably resume about the possible installation of a cable car from Aguas Calientes, an option already opposed by UNESCO. The preferred alternative would be a rail car system starting near the Mandor Waterfall, behind the horseshoe bend of the Vilcanota River, out of sight from the citadel above.
"Visiting Machu Picchu is a wonderful experience. Entrance to the Inca City is by shifts. Verify on the upper left-hand corner of your ticket your entrance time and board the bus according to this time. In this way you will avoid unnecessary lines and help to keep the order of which you will be the prime beneficiary. All together we can make this journey unforgettable."

~ Ministerio de Cultura Cusco
Are you ready to make Machu Picchu your first big trip after two years? Let us know in the comments or fill out this contact form to inquire about a Cusco vacation tailored to your specifications and budget.