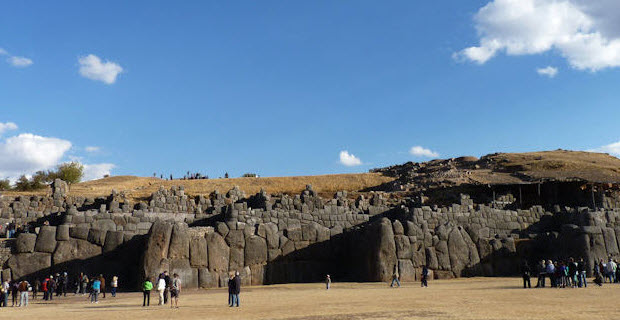 The virtual reality of Inca architecture: Sacsayhuaman
When you tour Cusco and stand before the ruins of Sacsayhuaman, take a long moment and look up at those terraced zig-zagging walls. Try to picture the fortress temple as it looked 500 years ago during the reign the Inca.
It's no easy feat of imagination, reconstructing in the mind's eye those hewn stones, rising in masterfully interlocked rows to form palaces, store houses and giant towers.
After the Conquest, the Spanish wasted little time in tearing the cyclopean complex apart as material to lay new foundations for buildings and churches.
There is now an illuminating project to resurrect the lost Inca architecture by virtual reconstruction.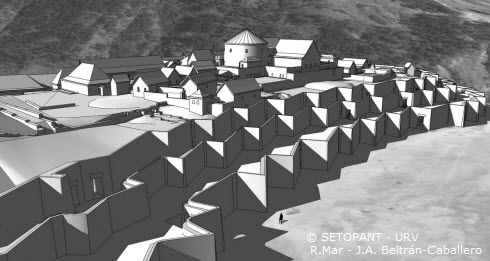 It's called "Visualizing Cusco" and is being carried out by Cusco's Municipal Historic Management Center in cooperation with the Smithsonian Institution's National Museum of the American Indian in Washington, D.C., and Rovira i Virgili University in Tarragona, Spain.
José Alejandro Beltrán Caballero, who holds PhD in Architecture, specializes in landscape interpretation and ancient cities. He and Ricardo Mar, a professor of classical archaeology, have spearheaded the research, analyzing the archaeological footprint and deciphering the advanced engineering that went into building the Inca capital.
You Might Also Like: The Best Sacred Valley and Machu Picchu Tour from Cusco 4 Days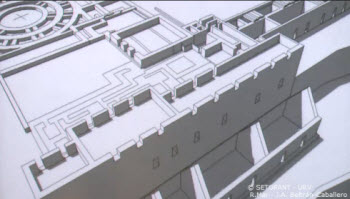 They have compared that data with the historic record and chronicle accounts describing the layout and purpose of Cusco's ancient infrastructure, its palaces, temples and monuments.
Sacsayhuaman is the first detailed virtual reconstruction they are tackling, and it is still a work in progress.
Most people on vacation in Cusco visit the esplanade of Sacsayhuaman and marvel at the megalithic corner stones, some of which famously weigh more than 100 tons.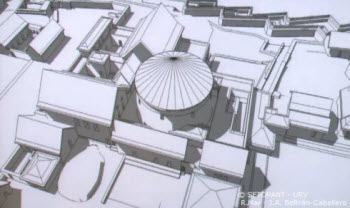 What many do not realize is that within the temple fortress, there were once military barracks, a royal Inca palace and store houses and an enormous water reservoir.
It was described in detail by the chroniclers Pedro de Cieza de León, Pedro Sarmiento de Gamboa and Garcilasso de la Vega, who mused that "because the Indians were so familiar with demons, the work is attributed to enchantment."
Garcilaso also wrote that there were three great towers atop the temple fortress, the main circular shaped Muyuqmarca and the rectangular shaped Sallaqmarca and Paucamarca. The intact base of Muyuqmarca was discovered in 1934.
The virtual depiction by Dr. Beltrán and Prof. Mar do not show Sallaqmarca and Paucamarca, but the Muyuqmarca tower figures prominently.
They have also done a virtual schematic representing Cusco's historic center, focusing on the major elements that comprised the ancient Inca capital, as conceived by the civilization's greatest visionary, the 9th Inca Pachacutec.
It shows the placement of palaces built around what is today the Plaza de Armas by the successive Inca emperors and their dynastic entourages ("panacas").
The main temples, including the Koricancha and Sacsayhuaman, are seen in juxtaposition to four main open ceremonial plazas (Cusipata, Huacaypata, Intipampa and Limacpampa).
You Might Also Like: Cusco Bike Tour 7 Days 6 Nights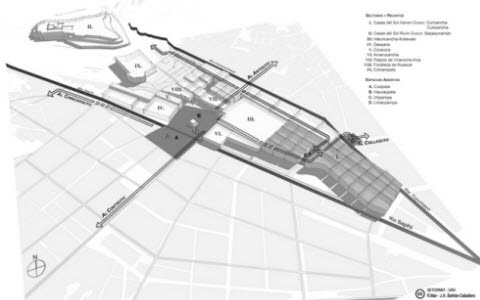 If you like this post, please remember to share on Facebook, Twitter or Google+