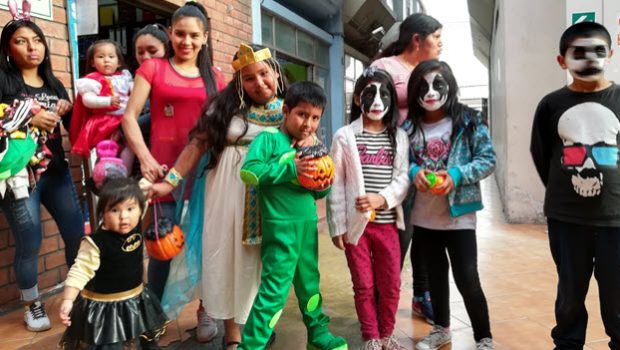 Do they celebrate Halloween in Peru?
As a kid growing up in the United States, Halloween is one of the most important times of the year. But is Halloween in Peru a big deal?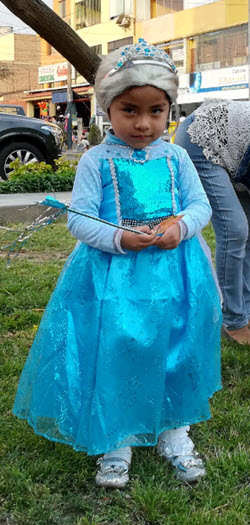 In the U.S. you spend weeks planning your costume, you brush off your mental list of which houses give out the best candy, and you spend weeks after the fact enjoying your hard-earned spoils. Even after passing the dreaded age at which it's no longer socially acceptable to go trick-or-treating, you still go to Halloween parties every year to show off a creative costume.
But how do they celebrate Halloween in Peru? Or do they at all?
The short answer is yes, they do celebrate Halloween (or "Noche de Brujas" — The Night of Witches) in Peru — but it's not as big of a deal. In fact, it's only due to cultural influences from the United States that it's even celebrated at all.
You could make it through the holiday without even being reminded that it's happening. Think something like Cinco de Mayo in the U.S. — some people celebrate it, but many do not.
However, that's not to say that October 31 isn't an important day in Peruvian culture. While you may see a few people celebrating Halloween, you'll be much more likely to see Peruvians celebrating El Día de la Canción Criolla, or "Day of the Folkloric Song," and many traditions you may associate with Halloween are seamlessly blended into these celebrations.
Criolla music refers to music which draws its influences from various Spanish colonial coastal musical traditions, from folk ballads known as Vals, to Afro-Peruvian "jaranas" dance music, and Marinera. Here's a taste of what that sounds like:
To the delight of some Peruvians, and the chagrin of others, Halloween is gaining popularity.
If you're in Cusco on the night of October 31st, you can witness a new custom of parents bringing their children to the main plaza to show off their costumes.
In a large city in Peru, like Lima, you may get an invite to a costume party or see groups of kids walking around in a Halloween costume (except they say "Halloween" rather than "Trick-or-treat").
You'll also hear criolla music playing in every bar and restaurant, often live. In those night spots, you'll see many people dancing "La Marinera," a dance considered by some to be the national dance. And, like Halloween, you'll see a lot of costumes, but rather than ghosts and skeletons, they'll be "Peruvian Halloween costumes" — beautiful, brightly colored ensembles that pay homage to the country's folk history.
Día de la Canción Criolla isn't quite like Halloween — there's less emphasis on candy and "spookiness" and more emphasis on the rich, finely woven history of the diverse peoples that make up Peru's culture today. But it's just as vibrant and exciting a celebration as you can find anywhere on October 31.
Want to spice up your Halloween costume repertoire?
Check out the Pishtaco and other Spooky folklore monsters from Peru. Click HERE for a list and descriptions of some of the scariest ghouls that Peru has to offer for inspiration. Let us know how your costume works out.