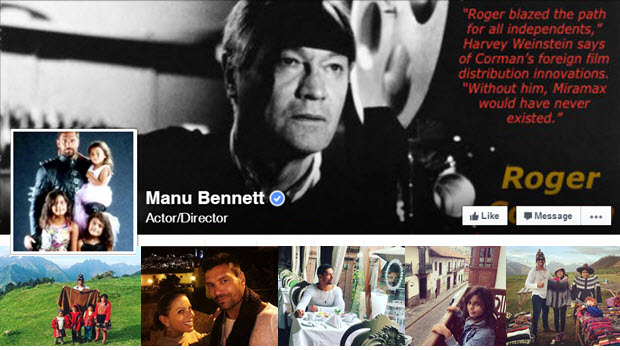 Manu Family Vacation and an Actor's Tribute to Roger Corman
So, what does actor Manu Bennett have to do with a dystopian vision of the future in Peru?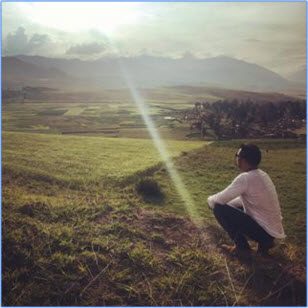 Bennett, best known for his portrayal of Azog in the Hobbit, has an official Facebook fan page, and it is chock full of photos of his family vacation in Peru. They stayed at the luxurious Aranwa Hotel in Cusco, toured the Sacred Valley and visited Peruvian artist/sculptor Pablo Seminario in Urubamba.
But his FB banner doesn't feature that vacation,or Azog, or Deathstroke or Crixus, or any other of his movie or TV roles.
It's all about Hollywood Indy legend Roger Corman, a founding father of low-budget, high-concept cult classics.
It's a tribute to Corman, who turned 90 on April 5th.
Manu, it turns out, is climbing into the driver's seat as Frankenstein, the unbeatable stock car driver from hell, a la Corman's 1975 classic B-movie Death Race 2000.
It's the remake, Death Race 2050.
Filming started in Peru in February and it co-stars Malcolm McDowell, playing the "Chairman."
"The new movie updates the concept of automotive gladiators earning points for killing pedestrians and their fellow drivers," The Hollywood Reporter reported… in Peru, where such road rage warriors do very nearly exist. (Well, the drivers are getting much better than they used to be… but the reputation still sticks.)
The movie is co-produced by Coreman's one-time protoge, Peruvian director Luis Llosa of Anacanda fame. Lucho Llosa pitted J.Lo against B-horror monster snake in Peru's Amazon jungle.
This sequel is planned as a direct-to-video film that will be available on Blu-ray and VOD.