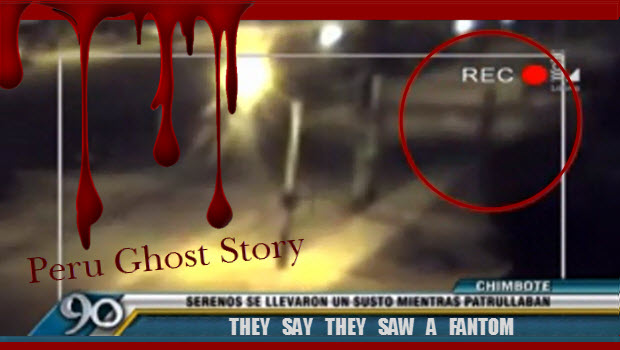 Spooky Pre-Halloween Sighting By Security Patrol in Peru
Just in time for Halloween comes the tale of a terrifying apparition.
The ghostly spector was spotted just before 2 a.m. last Wednesday by two terrified security patrolmen in Peru's coastal city of Chimbote.
The patrolmen, Irvin Ysminio and Jean Cáceda, said they rushed back to headquarters to report the sighting.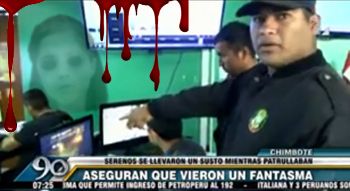 Amazingly, CCTV security footage appears to have captured the frightful encounter: A dark figure can be seen moving slowly across the street.
The ghostly figure "had white skin, black hair, but it had no eyes," Ysminio told a 90 Segundos news team. "That part was very dark, black."
Local residents told the news crew they believe the ghost is the spirit of a women who passed away a few months earlier, and whose spirit has returned on several occasions to walk the streets at night.
What American trick-or-treaters and Halloween revelers don't know is that the folklore of Peru is chock-full of terrifyingly malevolent beings: witches, wandering spirits, and serial-killers… Read More…