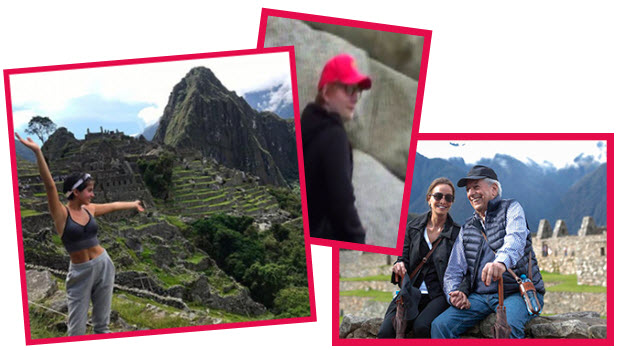 Vargas Llosa and other celebrity sightings at Machu Picchu so far in 2017
Celebrity watching at Machu Picchu is, for many, a guilty pleasure. So far, 2017 is shaping up into a great year for voyeuristic fans and would-be travelers, alike.
In March, Hollywood's Isabela Moner, the breakout star of Transformers: The Last Knight, explored the Inca Sanctuary, posting a slew of snapshots to her social media channels for her fans. She wrote on her Instagram that she was thrilled to rediscover her Peruvian roots after climbing to the summit of Machu Picchu Mountain.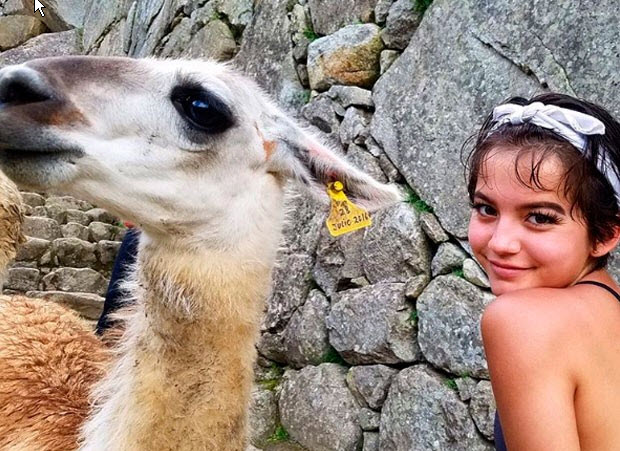 The 15-year-old Cleveland native's mom is Peruvian and reportedly made the trip to the Inca Sanctuary during a family visit.
In April, Peruvian novelist and Nobel Laureate Mario Vargas Llosa returned to Machu Picchu for the first time since the 1970s.
Vargas Llosa was back in his homeland on an extended visit to celebrate his 81st birthday, and was accompanied by his fiancée, socialite Isabel Preysler.
Vargas Llosa left the following inscription in the Machu Picchu Visitor Log:
"Wonderful experience to come back to Machu Picchu (for the fourth time) and see how the Peruvians of old were able to conquer the gods of the mountains and build this city in the middle of the mountain range and jungle, which brings together to perfection architecture and artistic beauty. I hope to return even more times to this extraordinary creation"*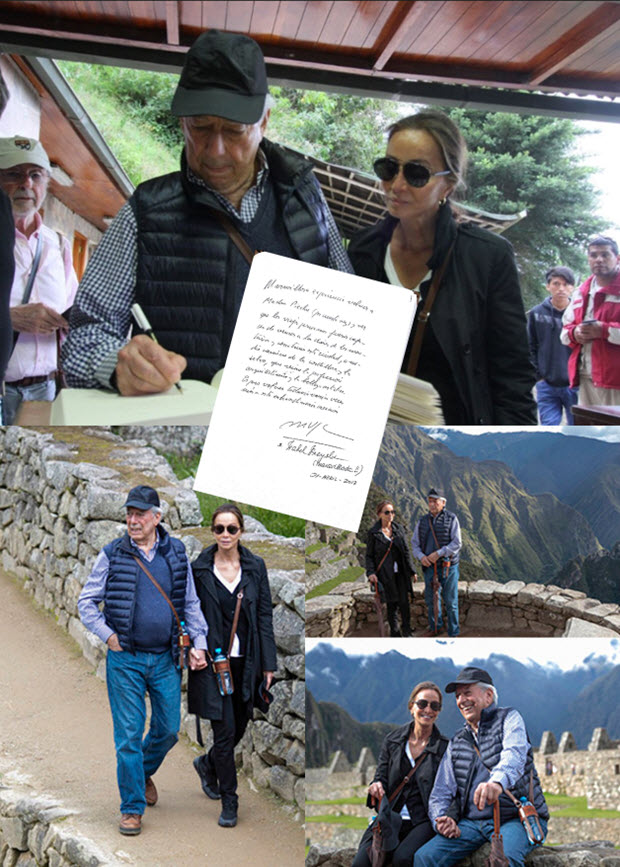 British singer/songwriter Ed Sheeran was scheduled to perform May 13 for a sold-out concert in Peru's capital, Lima. But the 26-year-old star made it a point to arrive a week early with his sweetheart, Cherry Seaborn, to first visit the Inca capital, Cusco.
He posted on his Instagram this image of the pair sharing an idyllic moment at the iconic Inca citadel.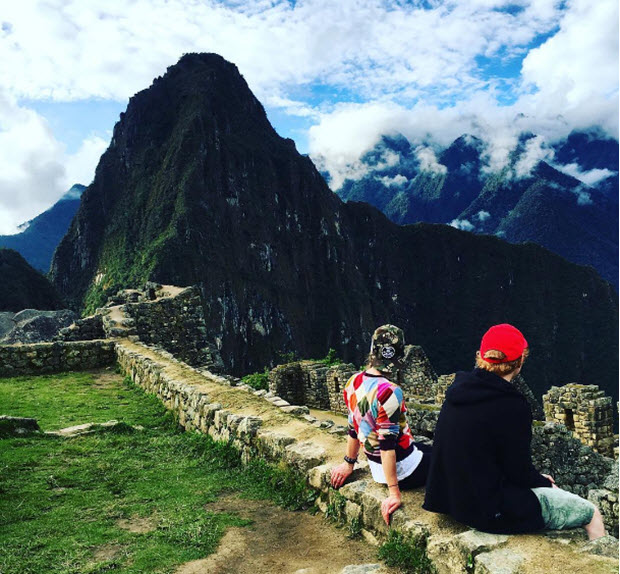 *(Our fairly literal, rather than literary, translation from Vargas Llosa's handwritten Spanish)