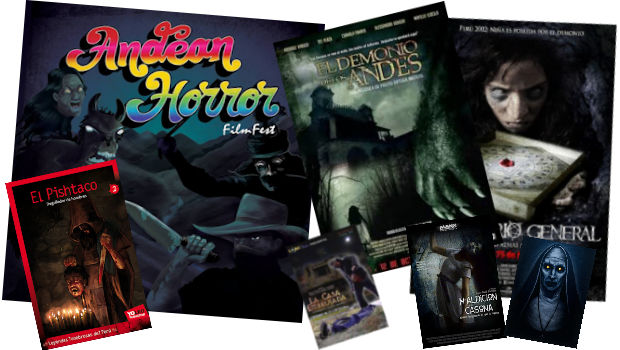 Spooky folklore, monsters and myths of highland Peru
Halloween is an American import that, with each successive year, seems to take greater hold in Peru, to the delight of many and the chagrin of some.
What American trick-or-treaters and Halloween revelers don't know is that the folklore of highland Peru is chock-full of terrifyingly malevolent beings: witches, wandering spirits, and serial-killers.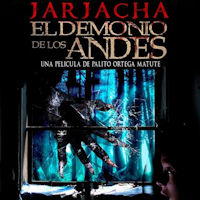 These folkloric ghouls and ogres have been brought to life on the big screen in an emerging cinematic genre of low-budget Peruvian horror movies.
Move over Freddy Kruger. You and Jason Voorhees have nothing on the Pishtaco.
Also known in Quechua as ñak'aq or lik'ichiri, this nocturnal serial killer has been populating the nightmares of highland natives for centuries. He extracts the fats (or "unto" or "wira") from the the bodies of his victims, to be sold to industries for the lubrication of modern machinery or to pharmaceutical companies.
The Pishtaco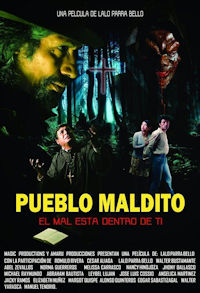 What is the meaning of Pishtaco? The Pishtaco is often described as a pale skinned foreigner, dressed in high boots, leather jacket and wide-brimmed felt hat. He sneaks into graveyards to grind human skeletons into a paralyzing powder that he uses to incapacitate hapless travelers on nocturnal mountain roads and paths. He then uses a huge knife to behead and dismember his victims to extract their fat.
Efraín Morote Best (1921 – 1991), a renowned Peruvian folklorist, wrote about the origins of the Pishtaco folklore, which remained widespread in Peru well into the 20th century. Morote cited early chronicles to demonstrate that the Pishtaco tradition is based on actual alleged practices of the conquering Spanish in the 16th and 17th centuries, in which human body fats were used in the treatment of wounds and disease.
Chronicler Antonio de Herrera wrote:
See how many were roasted and burned alive, how many were thrown to the wild dogs to be eaten alive, how many were killed because they were fat in order to extract their grease.
In his 1574 chronicle Fables and myths of the Incas, Cristóbal de Molina wrote that in the decades immediately following the Conquest, the highland Indians lived in fear of the Spanish invaders.
"It was held and believed by the Indians that Spain had sent to this kingdom (Peru) for unto of the Indians to cure a certain sickness for which there was no cure other than the aforesaid unto; this causing the Indians to be very timid and frightened of the Spanish to such a degree that they did not wish to carry firewood, greens, and other things to the homes of the Spaniards because it was said that they would be killed for their unto (fat) upon entering the house."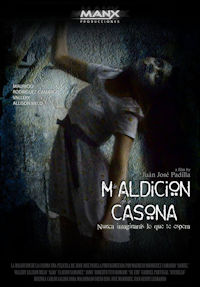 Dr. Alison Krögel, of the Department of Languages and Literature at the University of Denver, noted that Molina's fluency in Quechua and his work as the parish priest in Cusco's "Hospital for Natives" placed him "in a unique position to hear the testimonies of patients who attributed their ailments to ñak'aq attacks."
The ñak'aq were also known to work in league with evil Catholic priests, who would purchase the extracted human fat to grease their church bells to improve their acoustics.
Krögel offers a detailed roundup of Andean witches, ghouls and spirits that occupy Quechua folklore tradition in her book Food, Power, and Resistance in the Andes: Exploring Quechua Verbal and Visual Narratives:
Layqa ~ sorceresses who bewitch unsuspecting visitors with enchanted food. She casts spells to create chaos to disrupt normal family life and relationships. Best to stick with food you know in the cultural context of or your family. In other words, mom's good (and safe) cooking.
Condenado ~ José María Arguedas — the writer and anthropologist whose life was spent understanding and celebrating Andean culture — describes condenados (or "the condemned") as the souls (or "almas") of people who have died a tragic, bad deaths as a result of suicide, assassination or accidents. "Sinful souls which, judged by God, have been sentenced to live in the cordilleras. They are spirits that come out at the hour of dusk or during certain hours of the night and they walk across the cordillera filling travelers with fear."
These "souls of the damned" are known to appear in the form of animals: dogs, cats, lizards, snakes, toads, or birds — in particular owls. They seek out unsuspecting shepherds guarding their flocks at night, and literally scare them to death. According to some accounts, the condenado's means of obtaining salvation is to eat three human beings.
Machukuna ~ a wretched being of desiccated bones (or the shell of a human form) that wanders the sierra in an attempt to recuperate its flesh. These nocturnal creature "are not always malignant; they occasionally accept human food and mostly focus on working their nocturnal fields as penance for worldly sins, and in order to recuperate their flesh through physical labor."
Suq'a ~ A more evil version of the Machukuna, these creatures prefer to live in acrid swamps, while the Machukuna reside in caves and crevices carved into the sides of mountains.
The Suq'a differs from the Machukuna in other ways. It has no interest in productive labor in atonement for its sins during life, nor to regain its human form, and it will never eat human food. Similar to the living Pishtaco, the Suq'a roams at night in search of human victims to kill.
Demon of the Andes
Based on the legend of the Jarjacha
The Beast Will Come for You!
Bibliography:
Food, Power, and Resistance in the Andes: Exploring Quechua Verbal and Visual Narratives — Alison Krögel
The Pishtaco: Institutionalized Fear in Highland Peru — Anthony Oliver-Smith
"¿Qué hacen aquí esos Pishtaku?": Sueños, Ofrendas y la Constucción del Pasado — Alexander Herrera & Kevin Lane
Mortuary Rituals in the Andes — Juan M. Ossio
If you like this post, please remember to share on Facebook, Twitter or Pinterest