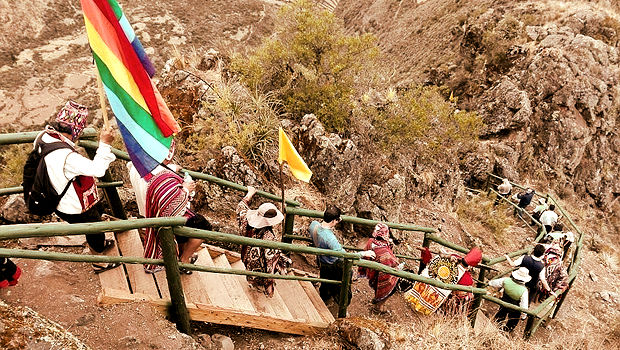 Section of the Inca Trail in Pisaq Ruins Restored
Exploring the sprawling Inca ruins of Pisaq were taken to a new level, after the Ministry of Culture inaugurated a 300-meter section of restored Inca Trail.
Daily newspaper Correo was there to cover the ceremony.
Following three months of work, tourists can now transverse the path from the seldom visited Q'alla Q'asa "residential and industrial" sector on the eastern side of archaeological complex and ascend the high peak to reach Llaqta Qhawarina.
From there, they can pick up the main path to the Intihuatana, or "Hitching post of the Sun."
Handrails were installed, as well as wooden steps at certain points where the original trail has eroded beyond repair.