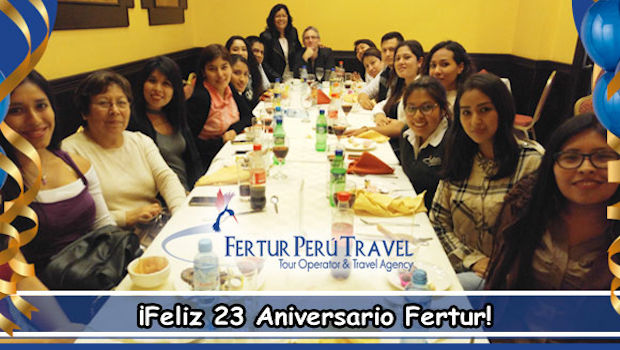 Fertur Peru Travel Celebrates its 23rd year!
On this day in 1994, Fertur Peru Travel was born.
As we mark our 23rd year in business, we continue to strive to provide the best travel services possible, before, during and after every customer's journey.
We had a  busy and fruitful year. We moved our Cusco Operations office to a new, more central location on Avenida el Sol, just two blocks down from the Qoricancha.
We were informed this past week that after an exhaustive review, we're on track to receive the highest CALTUR rating from Peru's Ministry of Foreign Trade and Tourism. Fingers crossed.
With all of that, we decided to have a little celebration.
Siduith and I are so very proud of our staff of travel advisers, hand-picked experienced guides and operations managers who dedicate themselves to ensure the satisfaction of every traveler we serve.