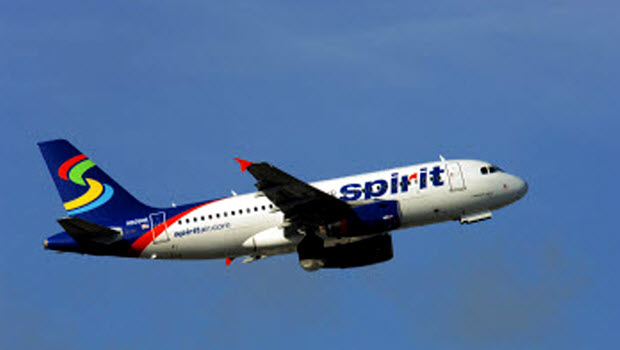 Spirit to resume daily flights between Ft Lauderdale and Lima
More low-cost flight options on the horizon for your Peru vacation ✈ ✈ ✈ ✈ ✈ ✈ ✈

Spirit Airlines is reportedly planning to resume its daily flights between Fort Lauderdale and Lima starting May 1, 2014.
That's according to an exclusive scoop published by Infotur, the industry news blog run by Peru's National Chamber of Tourism.
The Miramar-based low-fare carrier had decreased the frequency of its flights to the City of Kings to just once a week on Sundays.
Infotur quotes Patricia Kraus, CEO of Spirit in Peru, saying that once-week-flight is almost always filled to capacity, signaling increased interest in no-frills, super-saver flight options to Peru.
The report makes no mention of the possibility that Spirit is reacting to its low-cost competitor jetBlue's entry into the Peru holiday travel market.
Last November, jetBlue began running five weekly flights for the Fort Lauderdale – Lima – Fort Lauderdale route.