Peru's Congress Forwards Development Around Choquequirao
On May 29, the Peruvian Congress passed Law No. 30950, which seeks to bolster the touristic infrastructure surrounding the ancient Incan citadel of Choquequirao in the department of Cusco, connecting it with the nearby town Kiuñalla in the neighboring department of Apurímac and possibly even Machu Picchu.
Specifically, the law calls for a sort of "beltway" to access Choquequirao by car, as well as expanded pedestrian access and even a cable car system.
The project will be undertaken by the federal Peruvian government in concert with both regional governments of Apurímac and Cusco. All parties will have to report annually on the progress of the project to the Committee on Culture and Cultural Heritage and the Committee on Foreign Trade and Tourism.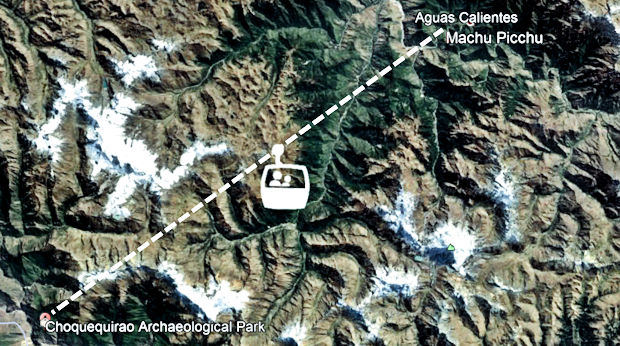 These developments have been imagined by some for a while, but were a source of dispute and tension between the departmental governments Apurímac and Cusco in 2014, when Apurímac sought to connect Kiuñalla and Choquequirao without consulting the Cusco government or citizens.
---
🔊 You Might Also Like: Machu Picchu's Sacred Sister ~ Choquequirao (Podcast)
---
Another recent law, Law No. 29899, promulgates the restoration of Choquequirao Archaeological Park and its access points. As of now, Choquequirao receives only a handful of visitors per day, due to its inaccessibility, but many believe it has the potential to be a very popular tourist attraction in the region.
Choquequirao, much like Machu Picchu, is an Incan mountaintop citadel that was built well over 500 years ago. It was one of the final strongholds against the Spanish conquistadors in 1535. If this project successfully opens up access to the site and succeeds in adequately restoring the city itself, it could easily become a hot alternative to Machu Picchu for those who want to avoid the crowds.