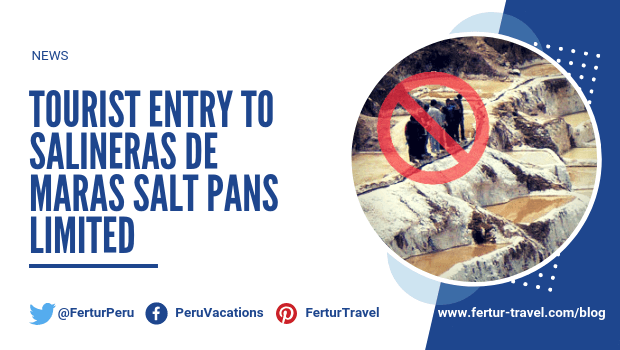 Tourist entry to Salineras de Maras salt pans limited
Bad news: It will not be possible anymore to walk around the salt-encrusted ponds of Cusco's Salineras de Maras.

MaraSal S.A., the community-run company that owns and operates the Maras salt pans near Peru's Sacred Valley, has announced that tourists will no longer be permitted to wander past a recently-built observation deck.
The touristic experience at Maras focused on the unusual, intriguing aesthetic of the salt pans, as well as a walk-through of the process of salt mining and production. While visitors can no longer walk around the salt water pools, tours will continue operating.
An observation deck was constructed late last year to provide a close-up overview of the ancient patchwork of the terraced pools that fill with mineral-rich water, which cascades down from Qaqawiñay mountain.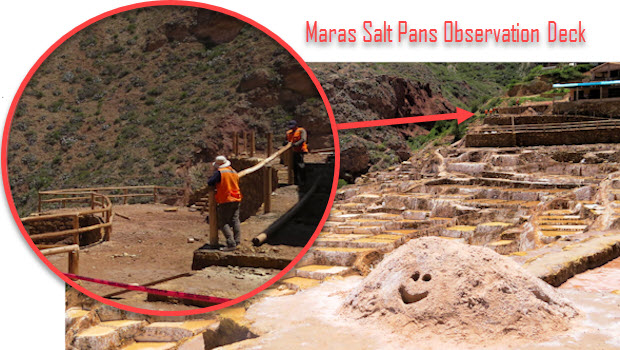 ---
You Might Also Like: Horseback Riding in Cusco, includes a guided tour of the Salterns of Maras.
---
The tour of the Maras salt ponds is a popular stop for visitors to the Sacred Valley of the Incas — a visually stunning and culturally fascinating region located between the city of Cusco and Machu Picchu.
This new prohibition of visitor entry onto the salt mine terraces has been in the works for some time now.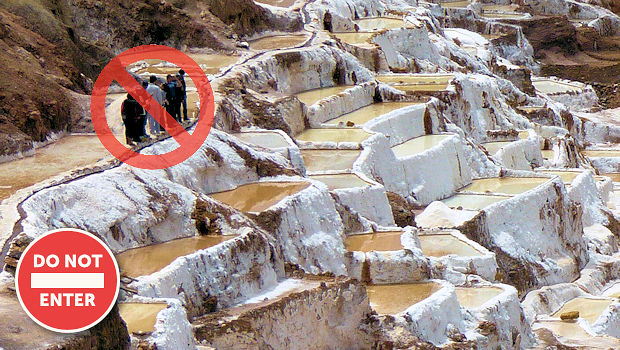 The two local communities that operate the Maras salt mining cooperative made the decision last year after a study found that visitors wandering around was having an undesired impact. Contaminants had to be removed from the salt, including paper, plastic, hair, and even cigarette butts.
---
Related: Nothing Plastic about Machu Picchu, that's the Goal
---
The Maras salt terraces are not just a touristic attraction but also an important natural resource for the community.
Fortunately for tourists, the Maras salt mines are still quite impressive, even from the modest distance of the observation deck.