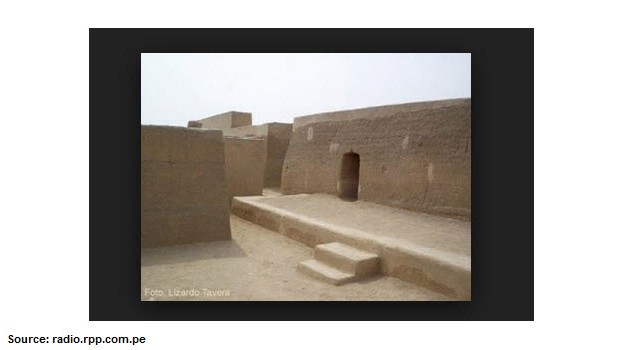 Cajamarquilla archaeological complex equipped with interpretation center and resident researchers
A new interpretation center was inaugurated last week at the Cajamarquilla ruins, one of the largest, most important and — until now — most under-appreciated pre-Hispanic archaeological complexes along Peru's central coast.
The center features an exposition room with informational panels explaining the archaeological significance of the sprawling site.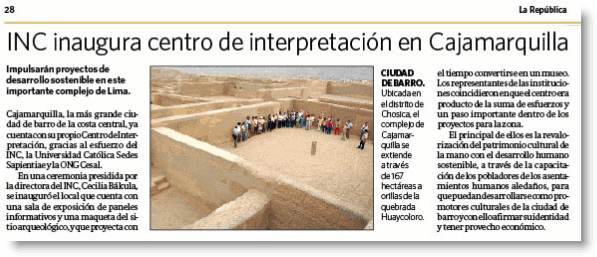 Cajamarquilla was a large urban center on the Eastern outskirts of what is now modern Lima that reached its apogee on the eve of the Spanish conquest. It was first settled at the beginning of the 5th century A.D. by the Huari, whose culture flourished along the Peruvian coast around A.D. 400–600. The extensive remains of the city include blocks of mud-brick housing units, courtyards and pyramids believed to have been grand residences of Huari warriors.
The center will be the headquarters for a resident archaeologist and two research assistants, and in the future will be converted into a fuller site museum. "Our job is to incorporate in the mind of the population the value of this place," said Dr. Cecilia Bákula, director of the National Institute of Culture, who led the inauguration ceremony.