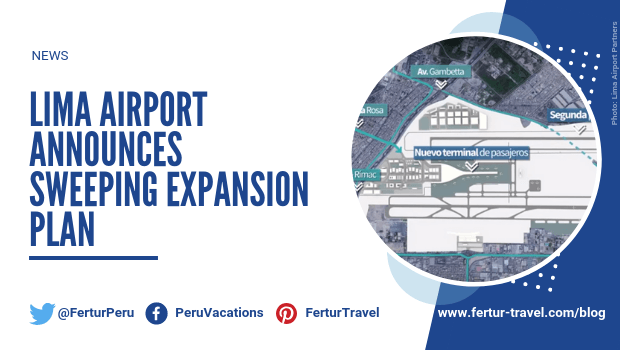 Lima Airport Announces Sweeping Expansion Plan
Lima's Jorge Chavez International Airport has announced a plan to expand the airport into a sprawling complex of facilities and infrastructure improvements named "Lima Airport City."
The plan, which will rely on $1.5 billion (USD) in investment to complete in the coming years, would see the airport more than triple in size from 250 hectares (~618 acres) to a whopping 935 hectares (2,310 acres). That would make Lima Airport City roughly the size of Miraflores, one of Lima's most vibrant and cosmopolitan neighborhoods.
---
You Might Also Like: Top 10 Things To Do in Miraflores
---
There are several elements to the expansion plan. First, it would include a new terminal and runway. Currently, the airport has only one runway and one terminal, split into domestic and international sections, so these expansions would be a serious upgrade.
In addition to the new terminal, the plan would see two more additional buildings added to the complex, which would contain shops, offices, and other services. The current airport building would also be expanded to include a hotel and additional traveler services.
With these new buildings, the airport would also gain more points of access, relieving traffic both inside and outside of the airport. Better yet, the expansion plan coincides with the City of Lima's plans to extend metro service to the airport, which would be a boon to travelers and Limeños (Lima residents) alike.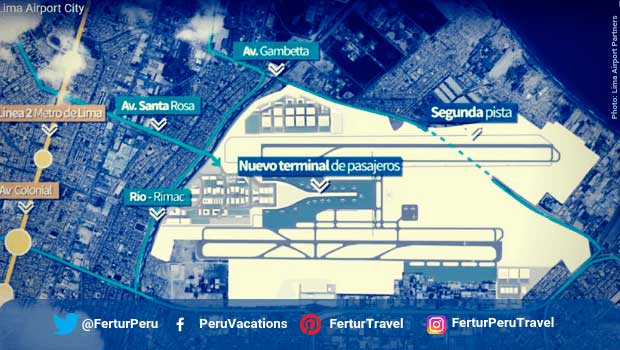 Accessibility is not currently a strong suit for Jorge Chavez Airport, so new access by road and public transport would be a game-changer for the whole city.
When completed, Lima Airport City has the chance to totally transform Lima's role in South American business and tourism. It would be the first airport city in all of South America, and could build upon Peru's already-impressive economic growth rate to vault it to the highest echelon of Latin American economies and tourist destinations.
The addition of an extra runway will also mean much more air traffic coming through Lima, making it significantly more accessible (and maybe even a little cheaper) for travelers from all over the world.
In other words, if you didn't already have enough reasons to think about traveling to Peru, now you've got one more!
Source: Lima Airport City Video on YouTube