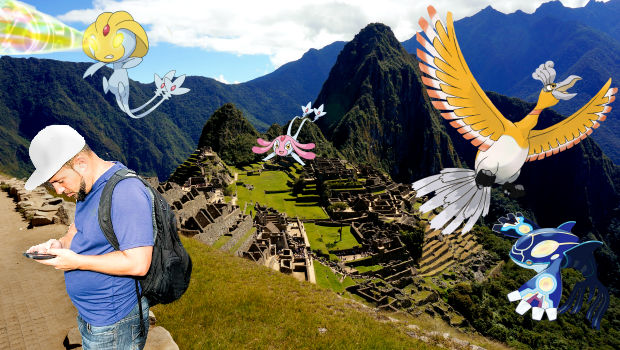 Pokemon GO Fever In Cusco & Could Reach Heights of Machu Picchu
Smartphone touting tourists are scouring the historic plazas, stone alleyways and megalithic Inca archaeological sites of Cusco, obsessively hunting Pokémon Go characters, daily newspaper Correo reports.
"I'm here for tourism, but since the game was launched in Peru, I'm looking for Pokémons," Nica Klev, a German visitor to the Inca capital city, told the newspaper. "I found a Pikachu in the middle of the Plaza de Armas of Cusco. I do not think I would have found it so easily elsewhere."
According to Correo, thousands of tourists and local residents have been out and about since the App's launch in Peru on Wednesday in search of the 142 Pokémon neo-mythical characters.
Cusco resident Mariana Reyes, dressed in a Pikachu costume, said she and her brother had bagged 45 of the virtual reality creatures that popped up on their phone screens.
"I love Pokémon, I'm an absolute fan of the series and now that this App came out, my brother and I were the first to download it and take to the streets," she said.
The paper reported that several players said they planned to take the hunt to the Inca citadel of Machu Picchu, where, according to them, they hoped to find rarer Pokémon prey, like Ho-Oh, Kyogre, Groudon, Uxie and Mesprit.
Hopefully, no one will get hurt.
No tourists have yet been reported to have fallen to their deaths from any precipitous height of the Inca sanctuary while playing Pokémon Go.