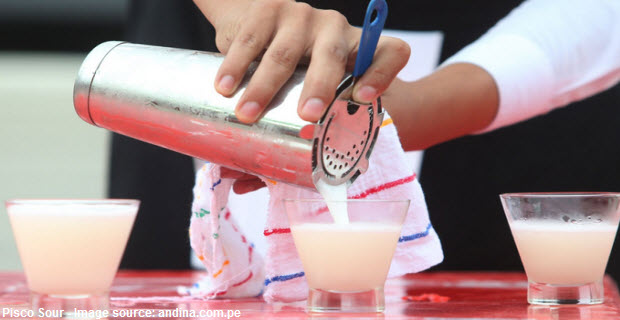 Congress curbs booze ban during Peruvian elections
Foreign tourists will reportedly be allowed to keep drinking!
If you are planning a vacation to Peru during one of its infamously dry election weekends, fear not. You supposedly will now be exempt from the country's long-standing booze ban when Peruvians are required by law to soberly line up at the polls to cast their votes.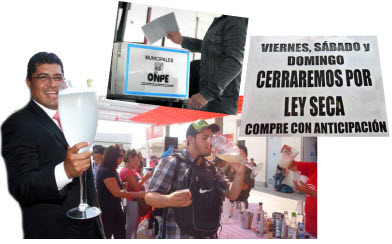 Omar Chehade, chairman of the congressional constitution and bylaws committee, went out of his way to mention the exemption following  passage Thursday of legislation that will drastically reduce the country's 3½-day ban on alcohol sales during local and national elections.
The  liquor prohibition will now last only the evening  prior to, and the day of, the ballot.
"This legislative initiative is not applicable to foreigners with temporary visas who are in the country during the prohibition period in the electoral process," Chehade was quoted saying by the National Chamber of Tourism.
The National Chamber of Tourism, or CANATUR, lobbied hard for the modification, arguing that nearly $20 million of tourism revenue is lost in Lima every time an election is held.
Taking into account general elections and runoffs, regional and municipal elections, referendums and recall ballots, there are an average of seven electoral processes going on somewhere in Peru each year, CANATUR told lawmakers.
The tourism chamber contended that annually, it added up to a total of some 30 days, and the economic losses to around 180 million bucks.
It's not clear what mechanism would allow foreign tourists to buy alcohol while Peruvians can't get it. The reduced time span of the alcohol ban is the only modification that Congress voted on. The law does not make clear how hotels, bars or restaurants would serve alcohol to foreign visitors.
But presumably, something is going to happen to keep the pisco sours flowing for foreign tourists. Otherwise, why would CANATUR herald the legislation, and why would Congressman Chehade have gone out of his way to say what he did?
The language and content of the actual law that Congress passed by a 73-11 vote, with four abstentions, was widely misreported by Peru's news media. So, to set the record straight:
Under the old law, the sale of beer, wine and spirits was prohibited for everyone starting two full days before the eve of the election, continued throughout the next 24 hours — during which voters went to the polls and ballots were counted — and didn't end until noon of the following day. That was how the law has been written since 1997.
Under the letter of the new law, the prohibition on alcohol sales of any kind remains the same, but the ban goes into effect at 6 p.m. the evening before the elections and continues only through the day of the vote until midnight.
   If you like this post, please remember to share on Facebook, Twitter or Google+