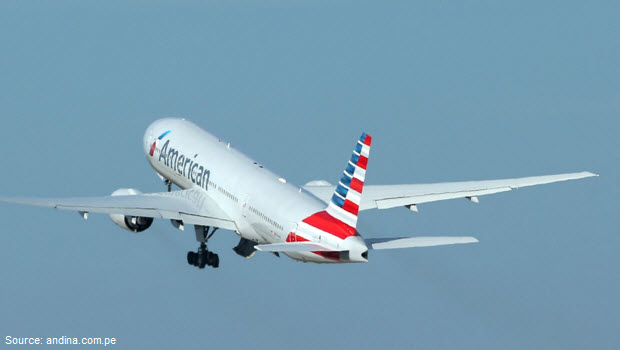 Spirits rise on Delta & American's DFW-Lima gets roomier
Good news for travelers who enjoy a cocktail while flying… Delta announced this week that as of December 1, 2013, complimentary spirits have been added to economy service on its international flights — including flights to Lima, Peru.
That's an upgrade from the previous policy, in which only beer and wine were complimentary in economy.
(We urge all Delta fliers to contact the carrier and insist they add Pisco Sours to their list of cocktails!)
Over at American Airlines, they've upgraded the flights between Dallas-Fort Worth and Lima from the confines of 757-200 planes to the roomier 767-300 widebodies at least through 2014. That's according to the AAdvantagegeek blog, which notes:
This is "good news for couples traveling in coach, the 2 x 4 x 2 seating means no sharing the row with a stranger, and thus a little more privacy (plus the 767 offers the Main Cabin Extra mini-cabin).