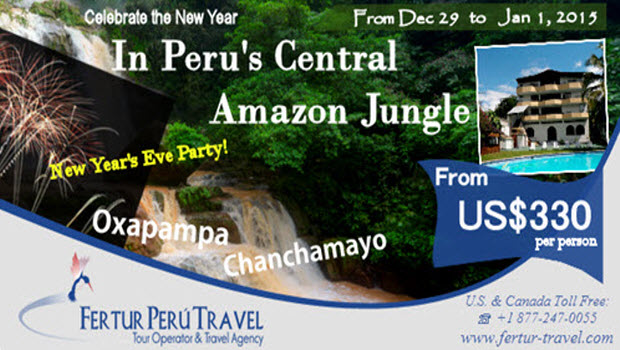 New Years 2015 in Peru's Central Amazon with Hotel Chanchamayo Inn
Ring in New Year 2015 in Peru's central Amazon and enjoy the breathtaking natural beauty of Junin and Pasco (from December 29 to January 1, 2015 ).
The program provides round trip transportation between Lima and La Merced, the capital of Chanchamayo in Junin, 2 nights accommodations, excursions to the Valley of Perené and Oxapampa and a New Years Eve party bash in the Kametza Discotheque  of Chanchomayo.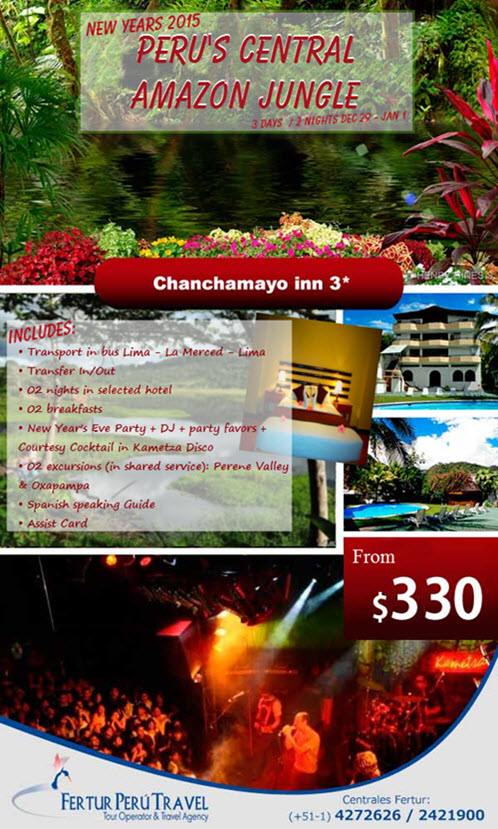 The 3 Star Hotel Chanchamayo Inn, is one of the best of this city. It features comfortable, modern rooms and spacious green areas to relax and enjoy Peru's gloriously lush and beautiful central Amazon jungle.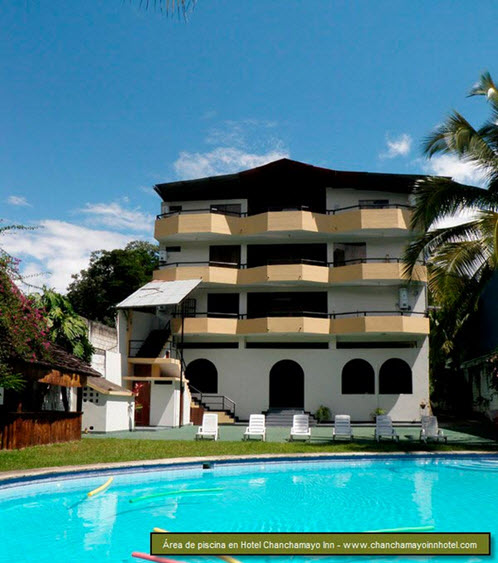 The New Year's Eve party will take place in Discoteca Kametza, one of the hottest night spots in the region. The party will include a DJ, party favors and a courtesy cocktail to help kick off the night.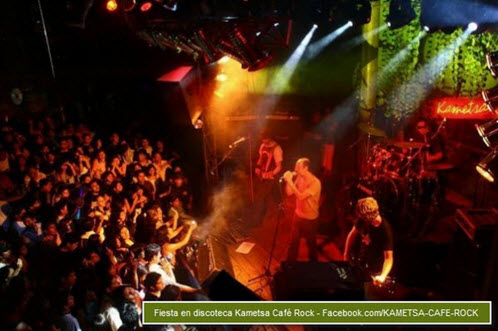 Prices are subject to change without notice before booking, subject to availability.
[symple_tabgroup] [symple_tab title="Contact Us"]
* Please fill in all required fields so a Fertur Peru Travel advisor can reply quickly with a quote.

*Click this link to view our Booking Policy
[/symple_tab] [symple_tab title="Terms"] Price Includes:
• Transport in bus Lima-La Merced-Lima
• Transfer In/Out
• 02 nights in selected hotel
• 02 breakfasts
• New Year's Eve Party + DJ + party favors + Courtesy Cocktail in Kametza Disco
• 02 excursions (in shared service): Perene Valley / Oxapampa
• Spanish speaking Guide
• Assist Card
• 5% finance charge fee
[/symple_tab] [/symple_tabgroup]