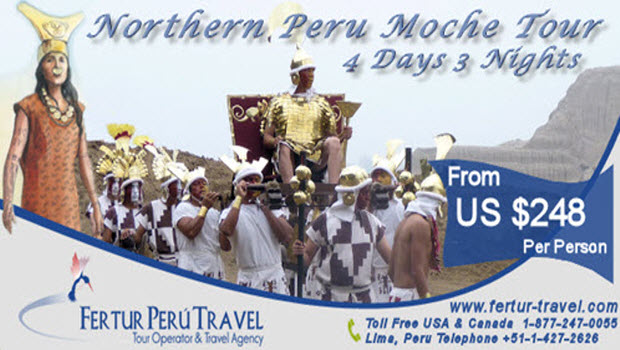 Northern Peru Archaeology Tour Special 4 Days 3 Nights
We've got an extraordinary archaeology travel package for you with tours of incredible ancient sites along Peru's Northern Coast.
Offer valid through February 2015.*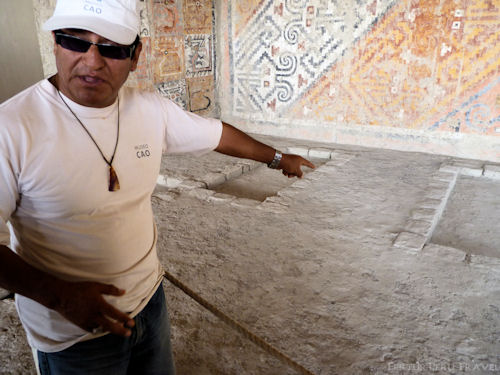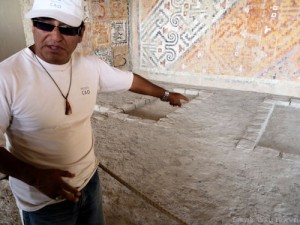 Tours include the cradle of the Moche Civilization, the Huaca de la Luna. That translates to "The Temple of the Moon" in English, but the amazingly preserved archaeological ruins are described by some as a true "Temple of Doom" because of the elaborately ritualized sacrifices that were performed there.
There is also the UNESCO World Heritage site Chan Chan, the administrative and religious capital of the Chimu culture, and the largest mud brick city in pre-Hispanic America. Also visit the nearby Temple of the Rainbow.
Another highlight is the Huaca Cao, which was ruled by a Moche priestess, the earliest known female ruler of pre-Columbian Peru. She's been described as a sort of Cleopatra of South America.
Discover why this "Moche Trail" is fast becoming such a popular tourist route in Peru after Cusco, the Sacred Valley and Machu Picchu.
Besides white sand beaches and gorgeous natural terrain, this region of Peru is one of the the richest, most significant treasure troves of active archaeological discovery occurring right now in the world.
Don't miss out.
[symple_tabgroup] [symple_tab title="Contact Us"]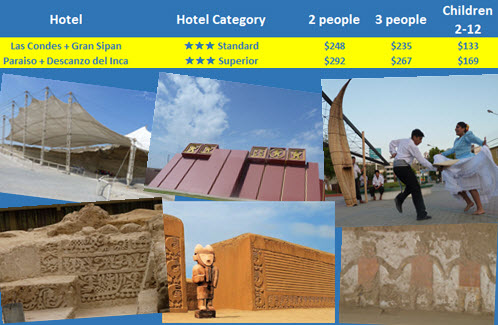 * Please fill in all required fields so a Fertur Peru Travel advisor can reply quickly with a quote.

*Click this link to view our Booking Policy
[/symple_tab] [symple_tab title="Rates"]

(*Price per person based on double room occupancy. Subject to availability, some date restrictions may apply)
[/symple_tab] [symple_tab title="Program"]
Trujillo-Chiclayo 4-Days / 3 Nights
Day 1: Transfer to hotel (Optional: Trujillo City Tour).
Day 2: Huaca de la Luna, Chan Chan, Huaca Arco Iris and Village of Huanchaco.
Day 3: Huaca el Brujo and Lady Cao. Direct bus to Chiclayo. Transfer to Hotel.
Day 4: Sican Museum, Túcume, Royal Tombs of Sipan Museum. Transfer to airport.
[/symple_tab] [symple_tab title="Terms*"]
Price Includes:
• Private Transport  In/Out
• 02 nights in Trujillo: Hotel Las Condes (★★★ Standard) or Hotel Paraiso (★★★ Superior)
• 01 night in Chiclayo; Hotel Gran Sipan (★★★ Standard) or Hotel Descanzo del Inca (★★★ Superior)
• 03 breakfasts "Americano" or Buffet
• 03 tours (in shared service)
• Site Entrance Tickets
• English speaking Guide in Shared Service
• 5% finance charge fee
Not Included:
• International or Domestic Airfare
• Non-itinerary meals
• Tips or services not described at the itinerary
• Peruvians and/or legal residents of Peru subject to IGV
Conditions:
• Offer valid  for travel through February 2015.*
• Date restrictions may apply. Offer not valid during national Peruvian holidays, or during the National Festival of Marinera
• Price are in USD based per person in double room occupancy and are subject to change without prior notice
• 02 people in Matrimonial/Double Room
• 03 people in Triple Room or Double Room with additional bed
[/symple_tab] [/symple_tabgroup]