Activities for kids on an unforgettable Peru family vacation
☼ When it comes to quality time with family, there is nothing comparable to luxury travel on a Peru vacation. ☼
Life is busy and time is short. So when you do finally decide on a vacation destination, spending quality time together as a family is a big priority. Researching family holiday packages might seem an overwhelming task, especially if you are looking for a range of engaging activities that you can enjoy with your children.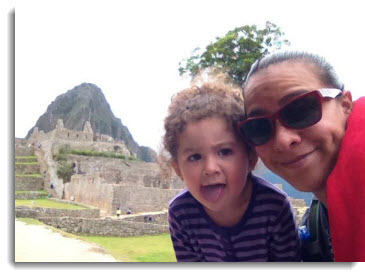 Here are some inspirational ideas for a family holiday in Peru. This hand-picked selection of hotels and destinations offer unique enrichment activities for children, allowing them to search for Inca treasures, learn about ancient Andean constellations, explore the citadel of Machu Picchu, and much more.
Cuzco holiday for your junior archaeologist & explorer
The ancient Inca capital is a wonderful destination for a family adventure, filled with activities for kids of varying ages.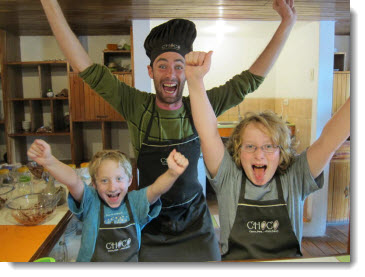 What kid doesn't love chocolate? (And Peruvian cacao is the main ingredient for some of the best chocolate on the planet.) So one great attraction for children as young as four is the chocolate workshop at the ChocoMuseo.
Sit back and enjoy a refreshing chocolate frappuccinno, or join in the fun with your children, learning the history of chocolate and how it's made.
A wondrous evening activity in Cusco that's perfect for parents with children 12 years old and up (although younger kids are absolutely welcome) is the Planetarium Cusco.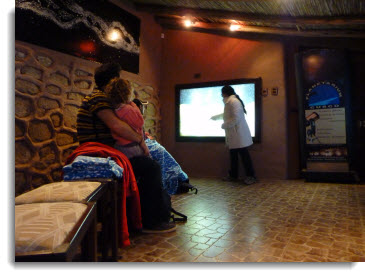 Cuddle up with your child in a warm blanket as you learn about the ancient cosmovision of the Inca.
The planetarium consists of two cultural interpretation rooms with photos, panels and interactive 3D graphics. In its center is a cozy 18-foot diameter dome, equipped with a custom-made virtual star projector to demonstrate the constellations, an ancient celestial menagerie of powerful Inca deities.
And, weather permitting, you get to star gaze through powerful telescopes with your hosts, Prof. Erwin and Ana Maria.
Next stop, Machu Picchu…
At first glance, the steep grandeur of this iconic Inca citadel would give most reasonable parents of young children pause.
But Machu Picchu is a huge archaeological complex. Interior routes through the ruins completely avoid the sheer drop-offs without detracting at all from one of the world's premier travel experiences. And kids love it.
Great hotel options in Cusco for families traveling with children abound, from the top luxury Hotel Monastario and the four-star Casa Andina Private Collection, to the three-star Tierra Viva Cusco Plaza boutique and the excellent, economical Apu Huascaran Hostal.
But there's more to Peru than Cuzco…




For instance, you could enjoy a Paracas marine wildlife safari
If you are looking for luxury travel that will give you and your children the chance to experience wildlife in a natural habitat, then you should consider the Double Tree by Hilton Resort Paracas Hotel as the base for a family tour of the Paracas Reserve and Ballestas Islands.
The hotel is five-star, but designed for parents traveling with kids. It features a family pool with zero-depth entry, great for swimming with small children. The is also the Paco Kids Club, offering free activities for children. So while the kids are off with the friendly, well-trained staff, playing board games, volleyball or creating tie-dye shirts, parents can have their own relaxing getaway time.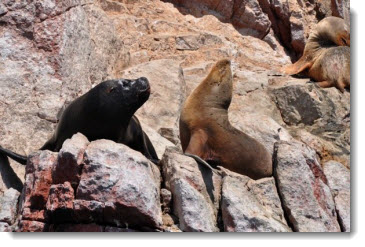 From there, set off on a tour of the Paracas National Reserve and the Ballestas Islands for a close-up view of its amazing marine wildlife. This spectacular journey gets you up close and personal with penguins, sea lions, cormorants, sea gulls, flamingos, and maybe even a whale or two.
And what Peru tour would be complete without an Amazon jungle family adventure…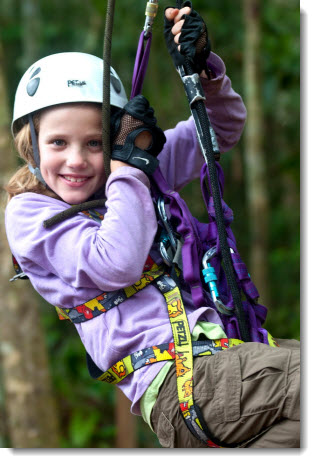 From Cuzco, the jungle frontier town of Puerto Maldonado is a quick 35 minute flight. From there, it is a four-hour jungle river boat ride to Refugio Amazonas, an eco-lodge run by Rainforest Expeditions.
As Amazon jungle trips go, very few are designed with children in mind. But Refugio is different. Located next to the Tambopata National Reserve, it features a trail designed specifically for kids, offering hands-on lessons about the rainforest, its plants and animals and their conservation. The trail is interspersed with games, rope swings, balance beams and a jungle hut tree house.
The lodge itself is what Rainforest Expeditions is known for: eco-friendly, sustainable accommodations, in sync with the local community.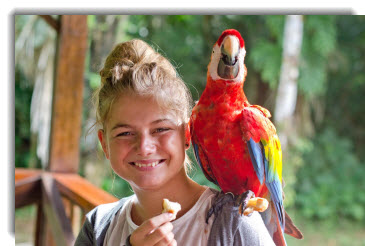 Refugio's rooms are rustic, but very comfortable, all with private baths and hot water, and interconnected by raised boardwalks. It also features a huge, open dining room with a second-story loft for an eye level view of the surrounding rainforest canopy.
You and your children will have the opportunity to experience all sorts of jungle wildlife, including  butterflies, caterpillars, katydids, bullet ants, crying beetles, fire ants, army ants, spiders, monkeys, capybaras, piranha (that you can also fish for), wild pigs, snakes, scarlet macaws, toucans and much more!
Contact Fertur Peru, your Peru travel agency, about these and other Peru tours.
If you like this post, please remember to share on Facebook, Twitter or Google+