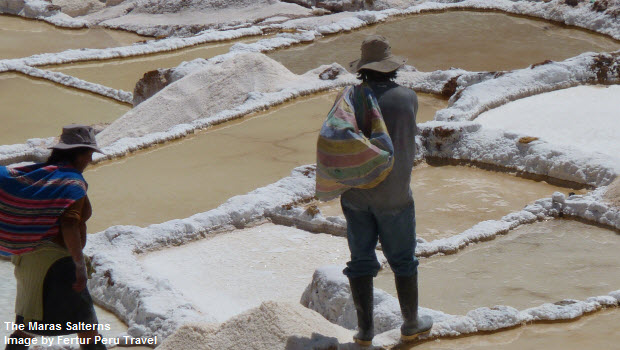 The ancient Salterns of Maras – Cuzco
Inca Tours and Travel Adventures: About 25 miles (40 kms) northwest of Cusco — about halfway to Machu Picchu — an ancient patchwork of terraced pools filled with mineral-rich water cascades down the side of the Qaqawiñay mountain.
Since before the advent of the Inca Empire, local inhabitants have tended the Maras salterns, producing salt by evaporation.
Nearby, is the ancient community Kachi, which means "salt" in the indigenous Quechua language.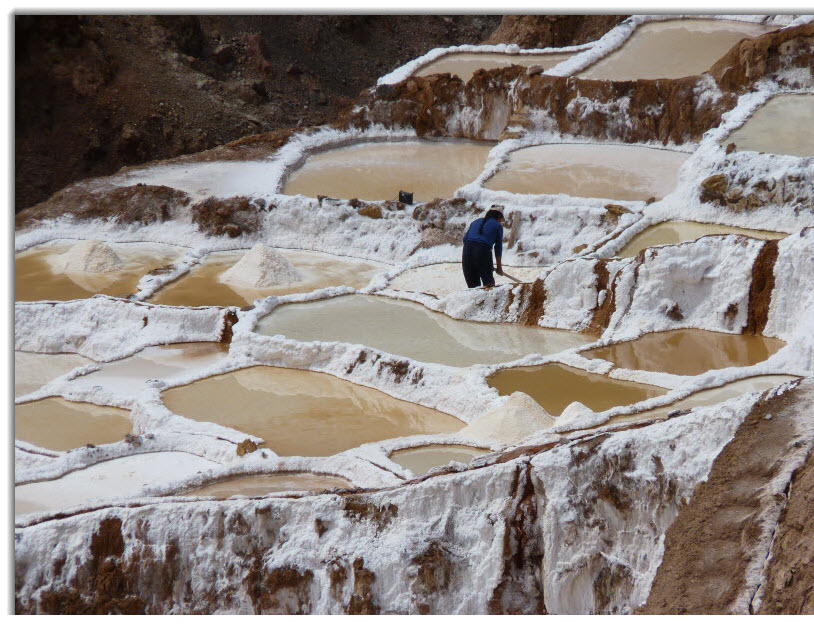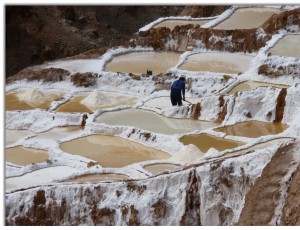 Deep inside Qaqawiñay is a giant deposit of sea salt, thrust up from a pre-historic ocean bed during the formation of the Andean range.
Spring water flowing through deposit trickles out from a cave and, during the dry season, is diverted into the magnificent system of pools.
The estimated 3,000 Maras "salt pans" have an average area of about 5 m² each. Every family in the town of Maras is responsible for maintaining their own pool.
The deliciously distinctive salt is shipped to markets in the region, and exported abroad as a gourmet spice.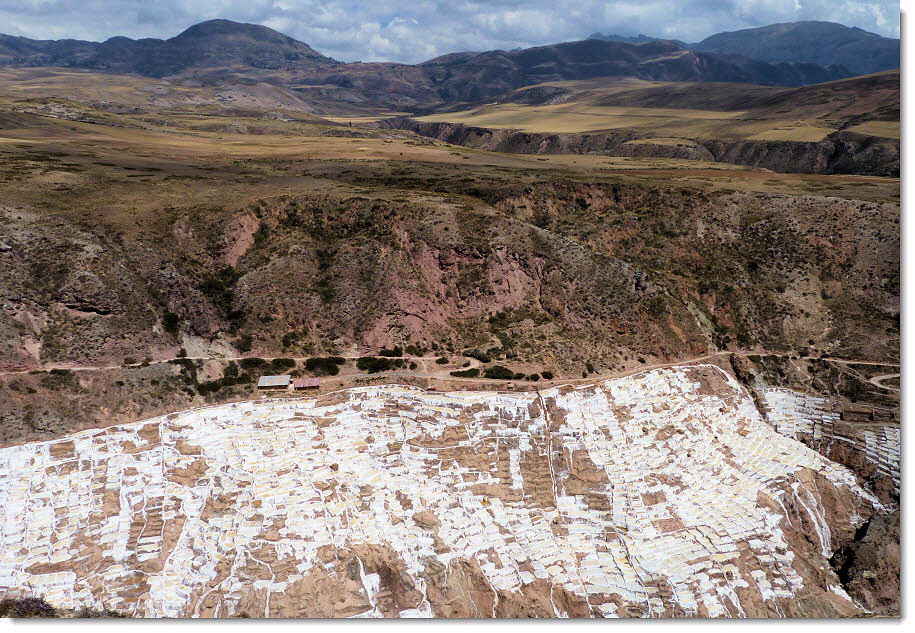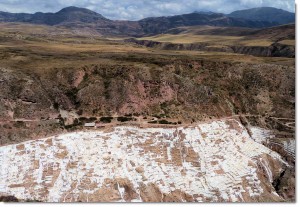 Want to experience Salineras de Maras and walk along these ancient salt pans? Contact Fertur Peru Travel and make it part of your tailor-made Cusco vacation.
If you like this post, please remember to share on Facebook, Twitter or Google+