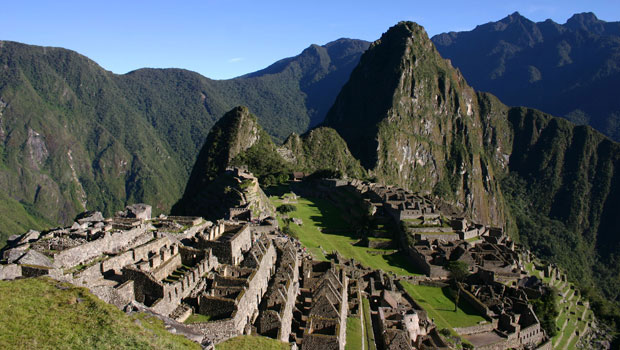 Special Offer: Luxury Cusco & Machu Picchu Vacation for 2010 High Season
4 Days / 3 Nights Hotel Monasterio & Machu Picchu Sanctuary Lodge

Price per person: $1,705 (Based on double room occupancy)

A top luxury vacation with Orient Express and Fertur Peru Travel.
Spend your nights relaxing in two of the finest, most exclusive hotels that Cusco has to offer, at a great price. Discover and learn about the historic city of Cusco and its archaeological ruins. Travel in comfort aboard the PeruRail Andean Explorer train from Piscacucho (Km 82) to Aguas Calientes and then up to the mountaintop to explore the mystic grounds of Machu Picchu. (Valid May 1 thru June 30, 2010. Subject to availability)
The Cathedral
The ruins of Koricancha (or Temple of the Sun), which was looted and razed by the Spanish, who used its massive foundatiuon to construct the Santo Domingo Church
Sacsayhuaman
Kenko
Puca Pucara
Tampumachay.
On the journey to Machu Picchu:
Aluminum water bottle.
Local dance welcomes travelers at Wanchaq Station; private waiting room.
Soft drinks (coffee, tea, fresh juice, pastries) at Wanchaq Station.
Private bus transfer to Piscacucho (km82) to board PeruRail train to Machu Picchu, On-board escort.
Light snack on board the bus.
Refreshing towels upon arrival in Piscacucho.
Snack on board the train.
Round trip bus transfer to the Machu Picchu citadel.
Buffet brunch at Machu Picchu Sanctuary Lodge upon arrival.
Admission ticket to Machu Picchu citadel.
Guided visit (3hs) in Machu Picchu citadel – 1 guide per each 14 passengers.
Cheese & wine on the return train to Piscacucho.
Private bus transfer to Wanchaq Station (Cusco), light snack on board.