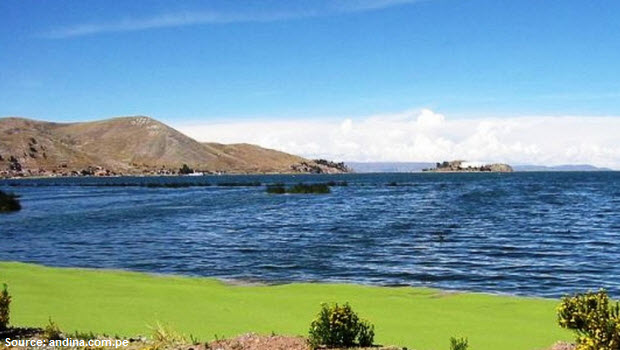 National Geographic Recommends Lake Titicaca among 12 Great Winter Escapes
National Geographic magazine is listing Lake Titicaca among a dozen "Great Winter Escapes" for travelers from northern hemisphere, weary and frost-bitten from chillier-than-normal conditions.
The plug for the world's highest navigable lake appears in NatGeo's Jan-Feb on-line edition and highlights the Isla del Sol , the mythological birthplace of the Inca Empire, where the Inca creator God Viracocha spawned his children — Manco Kapac and Mama Ocllo — and sent them forth from the lake with a golden rod to found Cusco and the Inca Dynasty.
It also recommends tours of the islands of Taquile and Amantaní where residents maintain their cultural traditions, weaving boldly colored, woven fabrics and farming on ancient Inca terraces carved into the hillsides.
"If idleness is more what you had in mind, head to Isla Suasi , a private island with a solar-powered eco-lodge, yet offering luxury perks, such as an Andean sauna and regional gourmet dining."