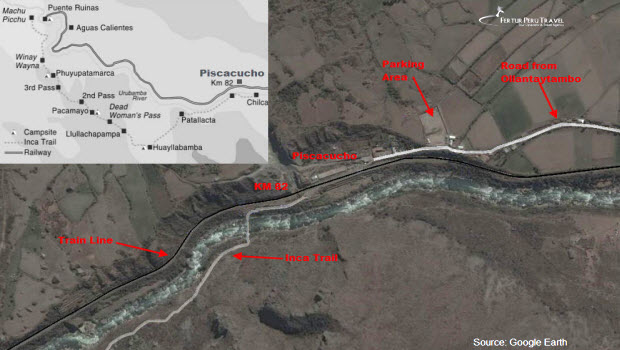 April 1 reopening of Machu Picchu could be a rough ride
… expect some delays at first.
According to the railway concessionaire Ferrocarril Trasandino, repairs to re-establish train access to Aguas Calientes are expected to be completed March 29. And government officials are sticking with April 1 as the reopening date for the Inca Trail and Machu Picchu.
That said, getting to the citadel via train will require you to travel by car, van or bus to the Piscacucho train stop, located about 55 minutes beyond Ollantaytambo. You'll need to travel on a narrow, unpaved road to board the bimodal line, which historically is a local commuter rail that's now going to be handling Inca Rail and PeruRail tourist class trains.  Rail service between Cusco and Ollantaytambo is not expected to be fully restored until May or early June.
The Cusco Regional Government has pledged to improve that unpaved road between Ollantaytambo and Piscacucho, expand the parking area there, and install basic station services before April 1.
We anticipate that during the first few days of April, it's going to be something of a logistical experiment, and until it is all sorted out by trial and error, travelers will likely face some delays.
If you plan to visit Machu Picchu the first half of April in any case, one option to consider is to stay overnight in the Sacred Valley, rather than set out from the city of Cusco, and head to Piscacucho early.
Check for updates from the Fertur Peru Travel team on the Peruvian Travel Trends blog and on the Peruvian Times site.