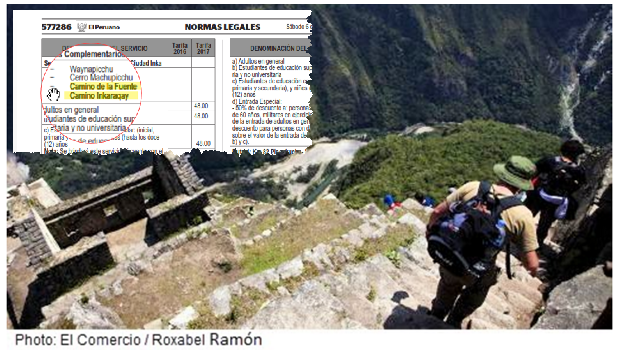 New Machu Picchu Treks – Adenalin-packed and Contemplative
There are two newly restored Inca access routes to Machu Picchu that will be opening in the next 24 months or so — one of them an Adrenalin-packed hike through a temple ruins known as Inkaraqay.
This challenging adventure trek would take five to six hours.  Cleared in 2010, Inkaraqay is located on the nearly vertical slope on the northeastern side of Huayna Picchu.
It encompasses a temple platform and five agricultural terraces with fine Inca stonework. In 2014, a team of Polish and Peruvian investigators, using 3D laser scanning technology, determined Inkaraqay was built for Inca astronomer priests.
Hewn into the fine Inca masonry were small viewing holes, each about 5 centimeters in diameter. These holes were used for astronomical observation, a practice described in detail in 1572 by the chronicler Sarmiento de Gamboa.
The trek would wend round the iconic peak to the Temple of the Moon and culminate at Machu Picchu, entering the sanctuary at the Sacred Rock.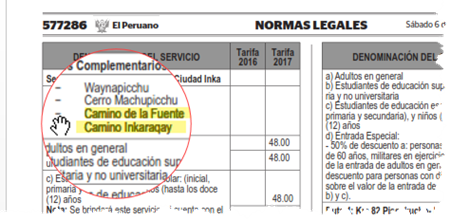 There is no precise date when this trek will be available, but the route is far enough along that Peru's Congress last year included the entry fee approved for Machu Picchu in 2017.
The trek would begin by crossing the Vilcanota River at Km. 117 over a new bridge that has yet to be built. Right now, there is a simple cable bridge.
It would have the same $77 price tag as Machu Picchu / Huayna Picchu, or Machu Picchu / Machu Picchu Mountain.
So too would the other  new route, a gentler, more contemplative journey.
It offers a short, but steep, ascent up to and through the Andenes Orientales (Eastern Terraces).
The terraces are crisscrossed with a network of functioning Inca irrigation canals, ceremonial fountains, stone stairs and an Inca trail that leads up to Machu Picchu, delivering hikers to the Temple of the Condor.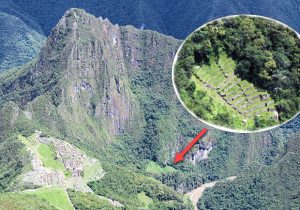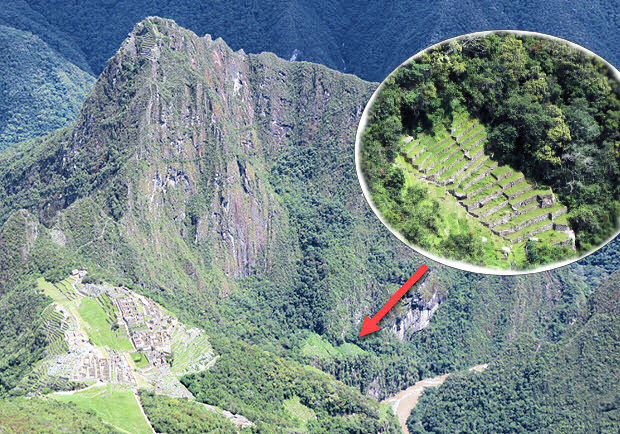 This hike would take between 90 minutes and two hours to reach the citadel. It will start several hundred meters from Puente Ruinas, near the Mandor Gardens.
Dr. Elías Carreño Peralta, the Ministry of Culture's official in charge of implementing the 2015-2019 Machu Picchu Master Plan, said finishing work on both routes will require public financing — an often time-consuming bureaucratic process.
But he said the commitment is there to have both projects completed and open within the Master Plan's time frame.
_______________________________
Read the full story I wrote based on my interview of Dr. Carreño in the Peruvian Times: Machu Picchu Extreme Makeover Plans Explained