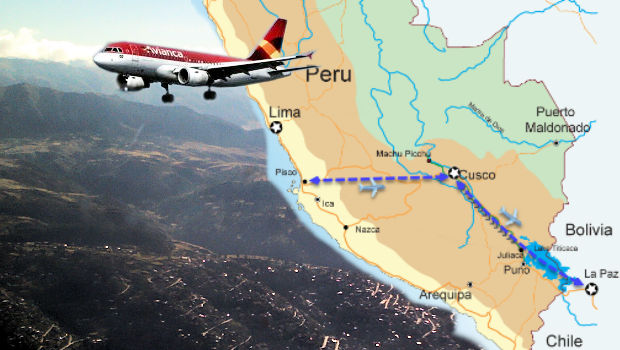 Avianca seeks Cusco-Pisco and Cusco-La Paz flight routes
Avianca, the flag carrier of Colombia, has asked Peru's civil aviation authority for permission for its local airline Taca Perú to offer flights at least twice a week between the coastal city of Pisco and the Inca capital of Cusco.
How awesome would that be?
Portal de Turismo, the trade publication operated by Peru's National Chamber of Tourism (Canatur), reports that Avianca made its request last month, and that it also is seeking to extend a route from Cusco to La Paz, Bolivia, with up to 28 flights per week.
As it stands now, if you go from Lima to tour the Ballestas Islands and fly over the Nasca Lines, and then want to continue on to Cusco, you either have to return to Lima's Jorge Chavez International Airport, or continue southward overland to Arequipa.
From there, you can either get back on the road for a long 10-hour journey or catch a flight.
Avianca's request will have to be presented to other airlines, which can offer objections, and public hearings would follow. Stay tuned.