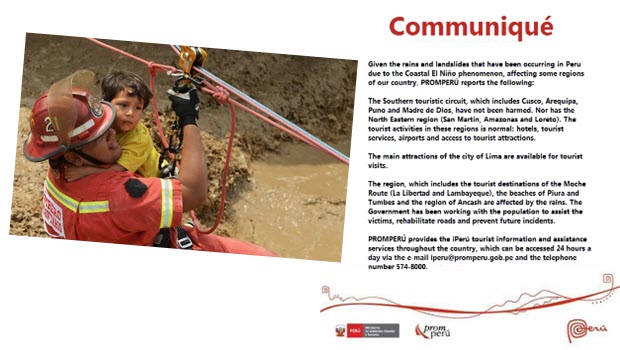 A message for our clients about El Niño hitting Peru's Northern Coast
To our clients and friends,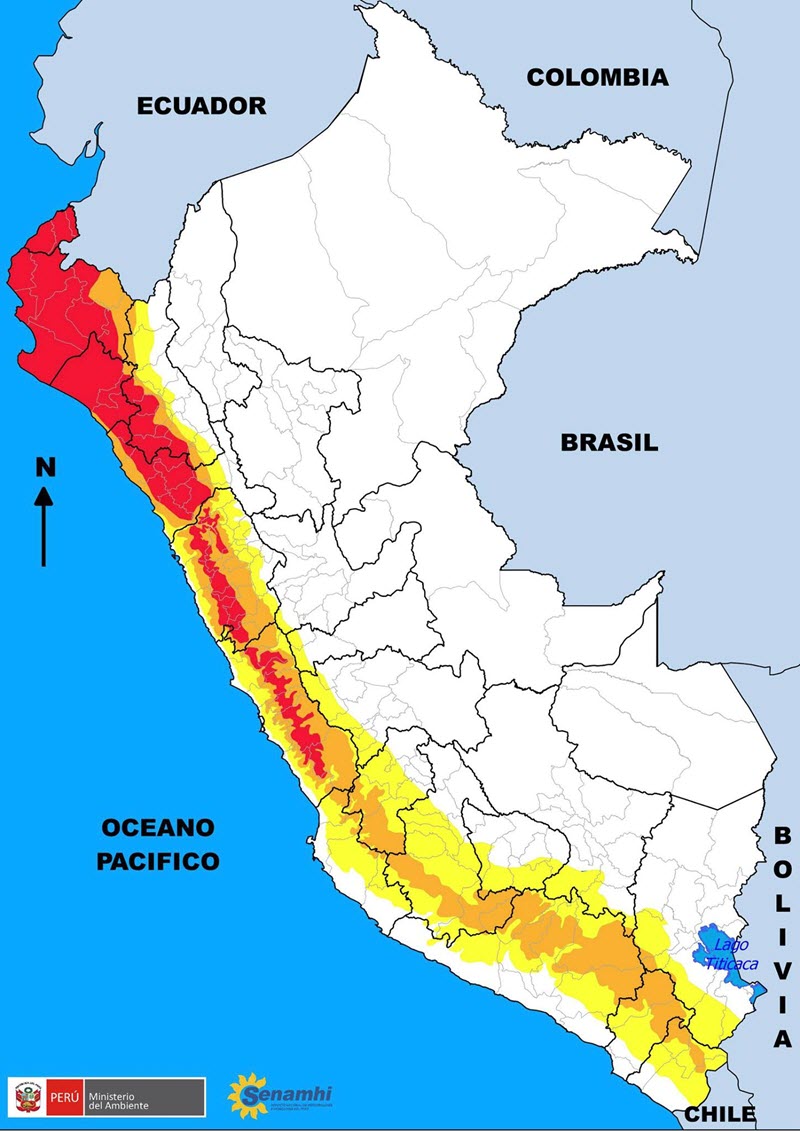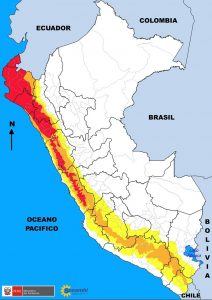 You have no doubt seen television coverage or read about the devastating El Niño impacting Peru's northern and central coast.
For those of you who had services scheduled in the affected areas through the month of April, when scientists expect the rains to subside, we have already been in contact to accommodate changes to your programs.
For our clients who are scheduled to arrive during this same time period to travel to Peru's other destinations, like Cusco, Lake Titicaca, Arequipa, the Northeast Jungle Corridor, Iquitos, etc., please rest assured, these areas are not affected by the El Niño-driven destruction that we are all seeing so vividly play out on television and in social media.
You can see in this alert map from Peru's weather service for March 19-25, the areas in red are the places that have been hit by the flooding and mudslides, causing water shortages and destruction of homes, bridges and roads.
As a family-owned and operated travel company, we are acutely aware of the hardship that this natural disaster is having on our fellow Peruvians in the affected areas, including colleagues, friends and family. We have been active in making donations of clothes, blankets and food.
We thank you for your support and understanding.
We very much look forward to serving you.
Warm regards,