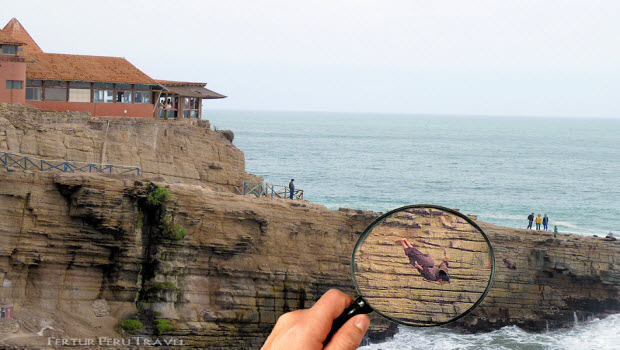 Lima's legendary leaping monk saves drowning man
For 26 years, Fernando Canchari, a professional diver, has reenacted the legendary lovelorn leap of Friar Francisco, who jumped to a watery death rather than be separated from the love of his life, the beautiful Clara.
But early on Easter Sunday, when Canchari dove into the torrid Pacific waters, it was not for the usual tips of spectators, and it had nothing to do with forbidden love.
Instead it was to rescue a drowning man.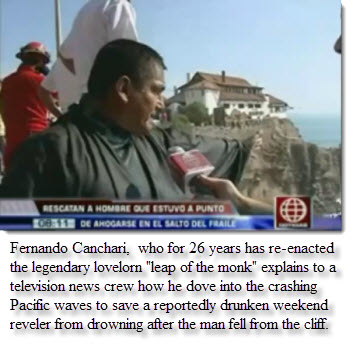 "A woman alerted me that there was a man in the water in trouble," Canchari told a television news crew. "I went over and I saw him. He was in the water at the break in the cliff shouting for help. He didn't look good."
Canchari swan dived, as he has done thousands of times, and pulled the man to the shore as volunteer firefighters were called in.
The reportedly drunken weekend reveler was carried from the rocky inlet up to a waiting ambulance.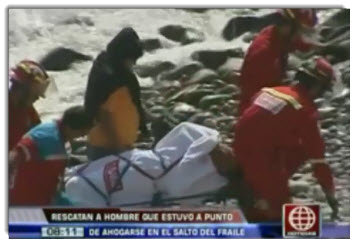 They say the forbidden love between Francisco and Clara was so strong that their spirits still whisper in the crashing waves and fluttering wings of the seagulls below the Pacific seaside cliff in Lima's Chorrillos district. On Sunday, they were applauding.
Congratulations to Fernando Canchari for his heroic deed!
If you like this post, please remember to share on Facebook, Twitter or Google+