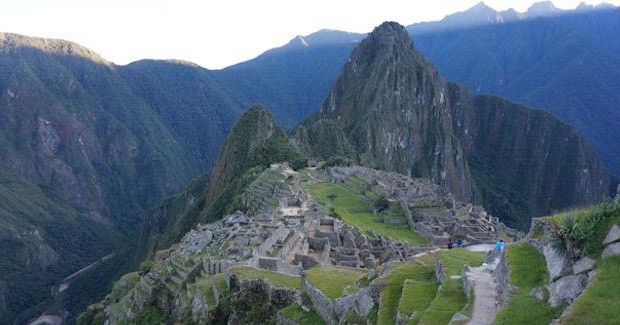 Machu Picchu spared from UNESCO endangered sites list
Machu Picchu has averted the long-feared threat of being added to UNESCO's infamous list of endangered cultural heritage sites, Cusco officials announced Monday.
In a unanimous decision, UNESCO's World Heritage Committee, now in its 39th session in Bonn, Germany, agreed to leave Machu Picchu off the "endangered" sites list, said Ricardo Ruiz Caro, chief of Cusco's regional Culture Directorate, in a prepared statement posted on Peru's Ministry of Culture Web site.
"There was some fear that Machu Picchu would be included on that list, but we did an impeccable job to address UNESCO's observations and work technically with the advisory bodies to the World Heritage Committee," Ruiz Caro said.
The decision to table "Machu Picchu was"t even debated on the recommendation of the advisory bodies," he said.
He added that UNESCO will not revisit the question definitively until 2017 following further technical visits later this year and next, , who was part of the Peruvian delegation that participated at the meeting of the World Heritage Committee of UNESCO.
Under pressure from UNESCO to fix myriad problems — from overcrowding and a lack of basic tourist infrastructure to inadequate solid waste management — Peru has been implementing strict new procedures since last year.
In April, the government approved a long awaited Master Plan for Machu Picchu that maps out a dramatic "reconceptualization" of the Inca Citadel, backed by a proposed $43.7 million makeover for the Inca citadel.
The following month, UNESCO's highest official toured the ancient Inca complex and lavished praise on Peru for its conservation efforts.
"It is the first time I am visiting Machu Picchu and honestly, I am impressed by the beauty of the place," Kishore Rao, chief of the Paris-based World Heritage Centre, told Radioprogramas Radio. "The state of conservation and maintenance of this World Heritage site is a beautiful experience."
Rao reportedly offered congratulations to Juan Pablo de la Puente, vice minister of Cultural Patrimony in Peru's Ministry of Culture. "Their labor reflects the perfect state of conservation and maintenance of the site, which is admired by the whole world," he reportedly said.