Podcast: Lima street photography, equipment and techniques
Interview with Jeff Cremer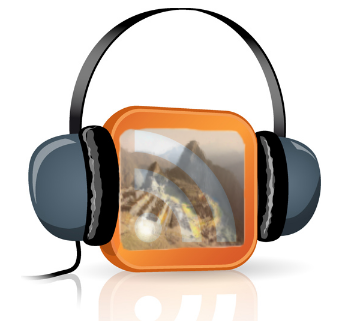 Lima is one of the most exciting and intriguing Latin American cities — a historic, heterogeneous metropolis whose streets serve as a stage for diverse characters, unique architecture and seductively fascinating situations.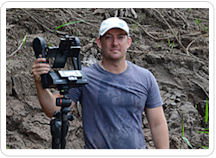 For nearly seven years, photographer Jeff Cremer has practiced his craft in Peru, documenting the multi-cultural panacea that is the City of Kings.
Utilizing light, lenses and composition, Jeff is a master at honing in on emotional moments and the kinetic energy that can be found in Lima's bustling open-air markets, public squares and historic streets.
In this Podcast, he talks about equipment choices, lens selection and aperture and focal length to achieve soft, blurred backgrounds in street portraits.
Jeff offers full-day instructional photo tours in the historic center of Peru's capital, Lima. Click this link to learn more.
Jeff also holds the record for the largest picture ever taken of Machu Picchu: a 16 gigapixel panorama and his 22 gigapixel photo of Miraflores is one of the top 20 largest photos in the world.
If you like this post, please remember to share on Facebook, Twitter or Google+
TRANSCRIPT:

Rick Vecchio: We're here with professional photographer Jeff Cremer and we're talking about photo etiquette and street photography in Lima, Peru. How are you doing Jeff? Thanks for being here with us today.

Jeff Cremer: I'm doing good. Thank you for having me.

RV: The first question is what kind of equipment are you wanting to take out with you? What do you want on hand when you're taking street photos in the Peruvian capital, Lima?

JC: There's a lot of stuff to see in Lima. If you're into architecture, you know, you might want to have a wide-angle lens, capture the entire building. But I always tell people to zoom in and take pictures of all the details on the buildings.

Some of these buildings in Lima are really ornate. So a lot of times I recommend that people have a 70 – 200 mm lens, maybe an F/2.8, and that's good to have. You know the 70m can capture a fairly wide angle, especially if it's on a full-frame sensor. And then the 200mm, if someone is a little further away, they can go in and capture that too. And then it's a really good focal length for portraits. I used a 70 – 200 mm for years, taking portraits of people all over the world and it worked out really, really well.

Another lens that you might want to have, especially for portraits is a 50mm. The 50mm, they call it a standard lens and the angle of view on that, when you put it on a 35mm camera or a full-framed sensor, is supposed to be equivalent to the field of view of the human eye, so what you see is what you get. And a lot of those 50 millimeters are really fast lenses, so they can be 1.2, 1.4, 1.8 f/stops and when you're using a 50mm like that, a really fast one, it blurs the background; it gives a really nice blurry background effect.

What I recommend that people do, especially for a portrait using a 50mm… Let's say you have you have a 1.4 lens, I usually set mine to F/1.8 or F/2, I walk up and then what I want to do is focus on the eye of the person that's closest to me. I focus on that and then I take the picture. And if you're using that setting, about 1.8 or 2.0, you know if you shoot all the way open at 1.4 it won't be as sharp as if you just stop it down one or two stops. If you do that and then you still have it where it's wide open enough for the picture to get blurry in the background, and it gives a really nice effect.

So if you take a picture of the eye, by the time the focus reaches their ear, their ears will be a little bit blurry and then the entire background of the photo will be blurry, and it gives a nice effect.

RV: That brings us into another area. You're talking about some pretty sophisticated equipment. Lima is a Latin American capital city and it does have its share of crime. How do you deal with that?

JC: Well, the first thing I recommend is don't put yourself in dangerous situations. Just stay on the tourist route in Lima and go with a good guide. And I happen to be a guide and I give photo tours in Lima, so if you go with me, I know all the safe places and I know all the cool places. I've lived here for six years.

You know, Lima isn't that dangerous of a city, really. You know, if you go looking for trouble, you're going to find it. If you just want to go out and have a good time and take pictures, you won't have a problem. It's pretty safe.

RV: Thanks Jeff, thanks for being with us today.

JC: You got it.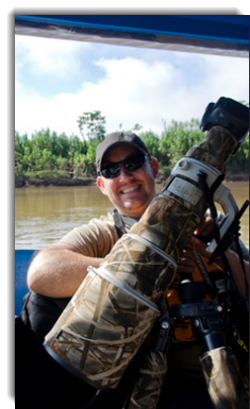 When he is not taking pictures in Lima, Jeff Cremer is a wildlife photography instructor in the Peruvian Amazon.
Click here to learn about Jeff's all-inclusive, five-day Amazon photography tour designed for small groups (4-6 people max!). The tours are based in the eco-lodges of Rainforest Expeditions and are geared toward the beginner and intermediate photographer.