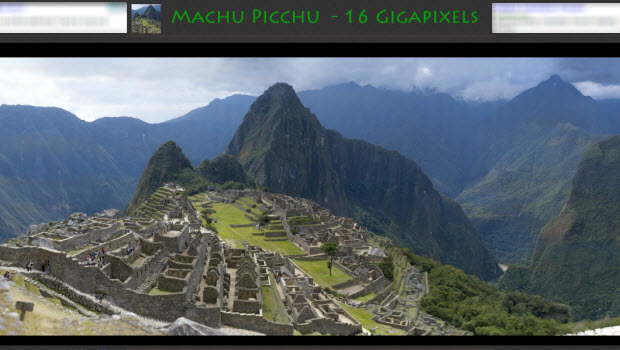 Highest resolution photo ever taken of Machu Picchu
In September, photographer Jeff Cremer used a Canon 7D and a 400mm lens to take 1,920 individual pictures of Machu Picchu.
The photos took only 1 hour and 44 minutes to record, with the help of a small robotic camera and advanced computer software. The planning and preparation leading up to the photo shoot took months.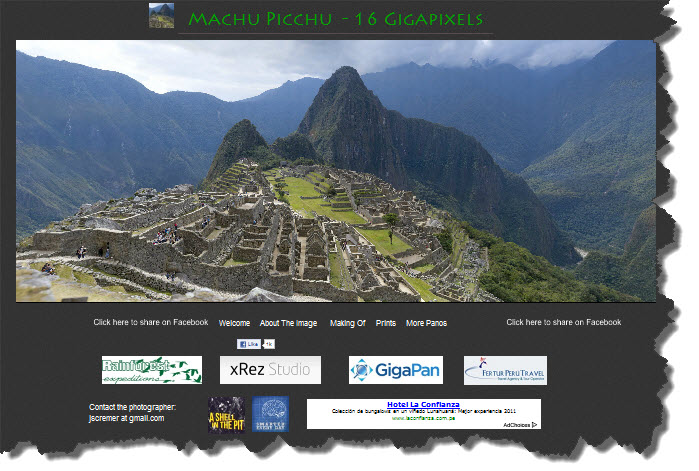 The individual photos were later stitched together digitally with a MacPro Hexacore 2.67Ghz, 32GB Ram and OCZ 960GB RevoDrive.
With a resolution of 297,500 x 87,500 pixel (15.9 gigapixels) the picture is the highest resolution photo of Machu Picchu ever taken.
[Short Cusco Inca Trail 2 days 1 nights]
The photo shoot was documented by Destin Sandlin, creator of YouTube's educational Smarter Every Day channel, and sound engineer Gordon McGladdery:
Congratulations Jeff!
If you like this post, please remember to share on Facebook, Twitter or Google+