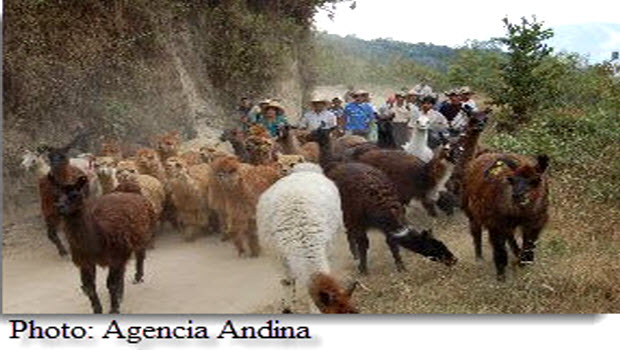 Llama-supported treks coming soon to Peru's Chaparrí Reserve
Peru Nature Tours and Travel Adventures
Chaparrí, the private reserve in Northern Peru created and run by the local community, will soon offer visitors llama-supported treks, according to the reserve Director Heinz Plenge.
"We are talking about hikes of about eight hours along marked routes," Plenge told state-run news agency Andina.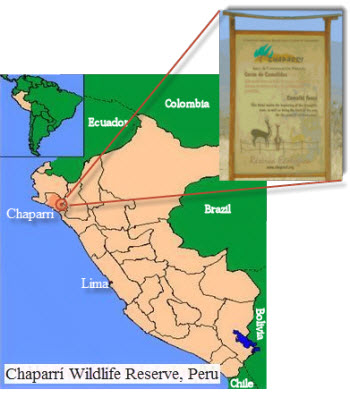 Chaparrí is one of the best protected dry forest areas in the country, and is home to a range of wildlife, including many endemic and threatened species, like Spectacled Bears, Andean Condor and White-winged Guan. It is also home to a growing population of South American camelids, including about a dozen guanacos and close to 40 llamas.
"This year we are going to bring in another group. What we want is to restore the llama what it was in Northern Peru up until the arrival of the Spanish" in 1532, said Plenge, one of Peru's preeminent wildlife photographers and environmentalists.
Tourists, from Peru and abroad, will be able to hike with the llamas, as well as horses, carrying the load of their equipment, backpacks and food to camp sites.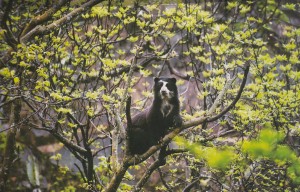 Chaparrí is also home to the Andean Bear Rescue Center, run by Rob Williams, the Peru Country Program Director for Frankfurt Zoological Society.
Visitors to the reserve are guaranteed excellent birding (more than 250 species of birds) and wildlife watching, including bears, sechuran foxes, white tailed deer, iguanas, Striped Hog-nosed Skunk, Collared Peccary, and, if you're lucky, even pumas.
If you like this post, please remember to share on Facebook, Twitter or Google+