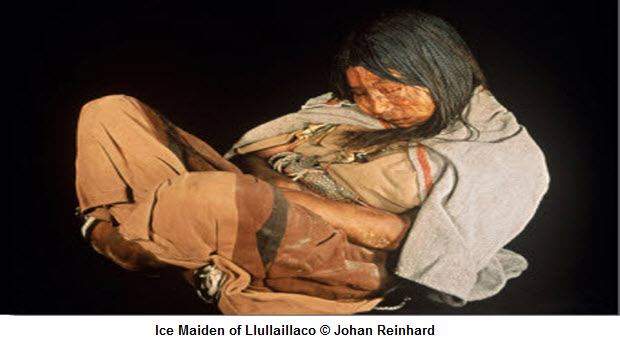 Inca Ice Maiden mummy tests false-positive for cocaine?
Did you read how scientists have determined that a 13-year-old girl selected for Inca ritual sacrifice 500 years ago was plied with massive amounts of alcohol and cocaine for up to a year before her death?
Cocaine? Really?
Well, technically, yes. But in reality, it was obnoxiously misleading coverage!
I was amazed to see at least a dozen news outlets hyping the story with a prominent "cocaine" angle.
The pharmacologically active ingredient of coca is the alkaloid "cocaine" — not to be confused with the illegal white powder. Yet, it appears that is what a bevy of seasoned journalists and their editors, who should have known better, wanted readers to conjure in their minds when they saw the sensational headlines.
We explain to our clients that coca leaf is legal in Peru and Bolivia, and is considered by many practitioners of Andean religion to be sacred. Chewing the leaf, or drinking herbal coca tea can help the bloodstream absorb and process oxygen at high altitude, as well as stave off hunger and fatigue.
We encourage our travelers to drink copious amounts of coca tea when they first arrive to Cusco, Puno or other high-altitude destinations. But we also warn them that doing so can result in a false-positive result for cocaine abuse on a urinalysis drug test.
The differentiation between coca and the illicit cocaine that it can be turned into, is a politically charged issue. Tee-shirts proclaiming that coca is not a drug are silly. Of course it is. At the other end of the spectrum, U.S. customs agents confiscating coca tea from tourists returning from Peru is even sillier.
Sillier still are news stories with headlines proclaiming Ice Maiden mummy was kept high on cocaine. There is a sane, factual middle ground. It is up to the mainstream news media to provide context.
Read my more polished Op-Ed for the Peruvian Times about this issue.
 If you like this post, please remember to share on Facebook, Twitter or Google+