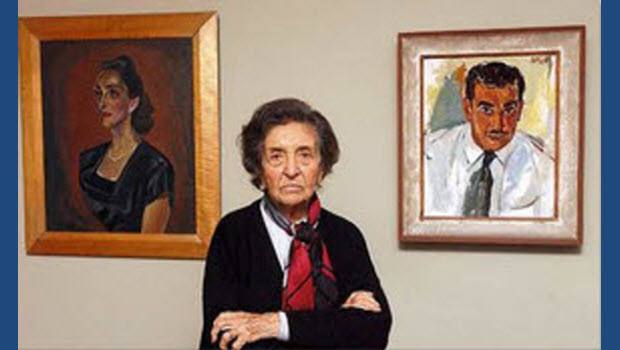 Peru's pre-eminent historian María Rostworowski is 98 today
Few historians have made as great an impact on our understanding of pre-Columbian Peru and the mysterious Inca Empire as María Rostworowski Tovar de Diez Canseco.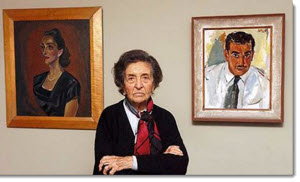 Born Aug. 8, 1915 in the then-seaside village of Barranco (now Lima's bohemian quarter), Rostworowski studied at the National University of San Marcos (the oldest university in the Americas). There she was a student of another giant of Peruvian historical works, Raúl Porras Barrenechea, and the equally influential American anthropologist and Inca investigator, John Murra.
Her ethnohistorical investigations — drawing heavily on primary documents from the Conquest and early Spanish Colonial periods — were vivid and groundbreaking.
She breathed life into a range of topics, including the mythical origins of the Incas, the  rapid expansion of the Inca Empire, its precipitate fall, and the extirpation of Andean religion under the Inquisition.
Rostworowski was a pioneer in shedding a bright new light on the sexual politics that played out between the Inca Ñusta princesses, whose world was ripped apart, and the invading Conquistadors, who lined up to baptize and marry the Inca royal women to gain legal title under Spanish law to their lands and riches.
Rostworowski's works include:
Pachacutec Inca Yupanqui (1953)
Pesos y medidas en el Perú prehispánico (1960)
Curacas y sucesiones Costa norte (1961)
Señoríos Indígenas de Lima y Canta (1981)
Conflicts over Coca Fields in XVI century Perú (1988)
Historia del Tahuantinsuyu (1988) – Translated for Cambridge as "History of the Inca Realm" (1999)
Ensayos de Historia Andina: Élites, Etnias, Recursos (1993)
Doña Francisca  Pizarro: An Illustrious Mestiza – 1534-1598 (2003)
We want to wish María Rostworowski a joyous birthday. She turns 98 today.
If you like this post, please remember to share on Facebook, Twitter or Google+