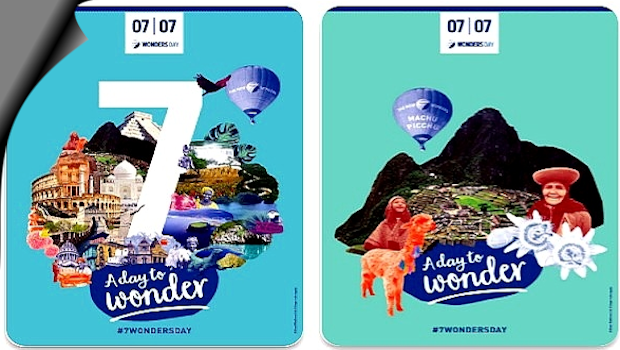 Machu Picchu's 10-year Anniversary as Seventh Wonder of the World
Today marks the 10th anniversary of the election of Machu Picchu among six other world monuments the "Seven New Wonders of the Modern World."
It was global initiative organized by the New7Wonders Foundation, which has generated more than $5 billion in tourism and promotion for the economies of the countries where these incredible sites are located, according to New7Wonders Director Jean-Paul de la Fuente.
"Ten years after the July 7, 2007, the lives of people around the world continue to enrich themselves directly," he said. "This is a great global test of a concept based on online virtual mass dynamics that creates concrete economic results."
The idea was conceived by Swiss entrepreneur Bernard Weber, founder of New7Wonders.
More than 100 million online votes were cast before the the New 7 Wonders were declared on July 07, 2007, in Lisbon, Portugal.
They were announced in geographic order, which coincidentally listed Machu Picchu as the 7th Wonder Wonder of the World :
The Great Wall, People's Republic of China
The Taj Mahal, India
Petra, Jordan
The Colisseum, Italy
Chichen Itza, Mexico
Christ the Redeemer, Brazil
Macchu Picchu, Peru