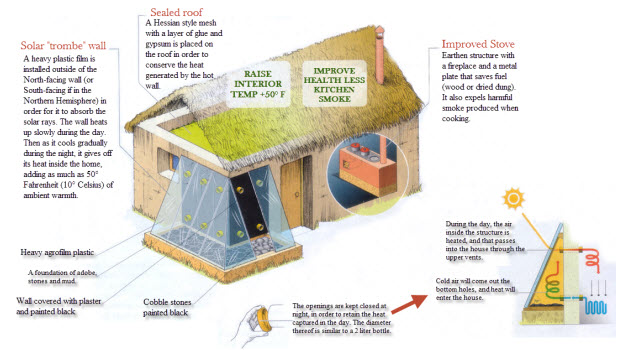 Renewable green technology for Peru's high Altiplano people
Every year, freezing temperatures wreck havoc in the southern Altiplano regions of Cusco, Huancavelica and Puno, claiming the lives of hundreds of children and elderly people.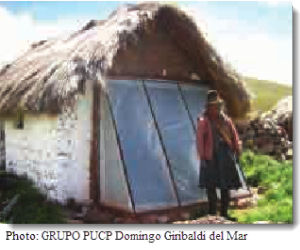 With global climate change, harsh seasonal frosts are now coming months earlier than before in Peru. Governmental and non-profit  campaigns to send warm clothes and blankets to the impoverished southern hinterlands put hardly a dent in the thousands of reported cases of  hypothermia, acute respiratory infections, pneumonia, and hundreds of deaths.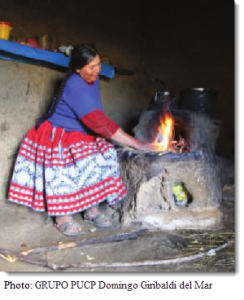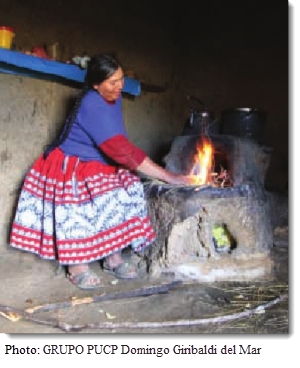 Researchers from Peru's Pontifical Catholic University (PUCP) say instead of blankets, the focus should be on improving the traditional rustic adobe homes in the region, which have no insulation and little or no ventilation for kitchens with open hearth fires. Breathing in the smoke from those fires has the estimated equivalent effect of smoking 20 packs of cigarettes a day.
An article in El Comercio's Sunday magazine Somos last week highlighted field work that the university is doing to drastically improve living conditions with a few renewable energy tweaks.
The project is called K'OÑICHUYAWASI, Quechua for "warm, clean house," and focuses on  three renewable green technologies: a solar "Trombe" wall, roof insulation and improved kitchens hearths.
The initiative has been slowly spreading in the highlands of Cusco, Puno and Huancavelica with funding from PUCP through its Social Responsibility Academic Board, and organizations like Christadelphian Meal a Day Fund of the Americas (CDMsDFA), the International Federation of the Red Cross and Red Crescent, and the Starbucks Foundation. The have retrofitted more than 100 homes, 10 rural health clinics and 10 schools, benefiting more than 1500 people who live above of 4,000 meters.
If you like this post, please remember to share on Facebook, Twitter or Google+