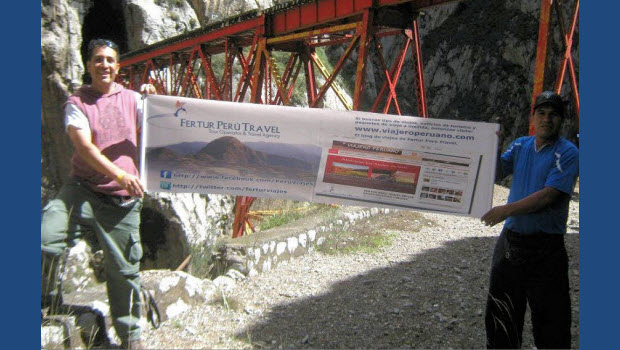 Desamparados Train Station Centennial Celebration
Gateway to the world's most spectacular high mountain train journey
For much of the 20th century, Desamparados Railroad Station was the starting point for one of the world's great railway journeys: the trip from Lima to Huancayo over the central Andes.
The rail line is considered one of history's most amazing feats of railway engineering, with the world's steepest gradient, reaching 4,781 m.a.s.l. at its highest point in the Galera Tunnel.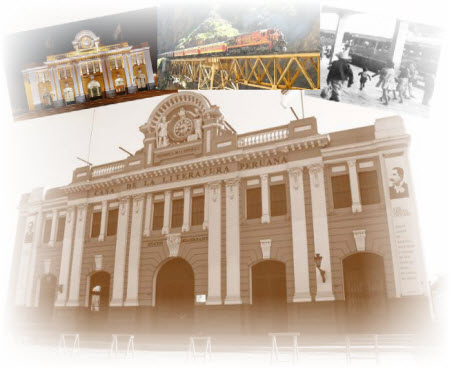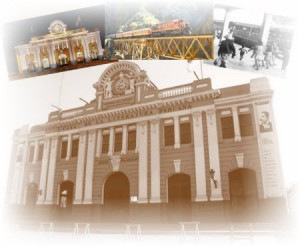 Construction began on Desamparados Railway Station in 1911, the same year that Yale professor Hiram Bingham "rediscovered" Machu Picchu, and concluded the following year.
Fertur Peru Travel is proud to be a sponsor for the upcoming centennial celebration of the Desamparados Railway Station. This cultural tourism exhibition, titled "Turismo sobre rieles hacia el Valle del Mantaro"  (Tourism on the rails to the Mantaro Valley) will run from Sept. 12 through Oct,. 19 in the historic building, located behind the Government Palace in Lima's historic center.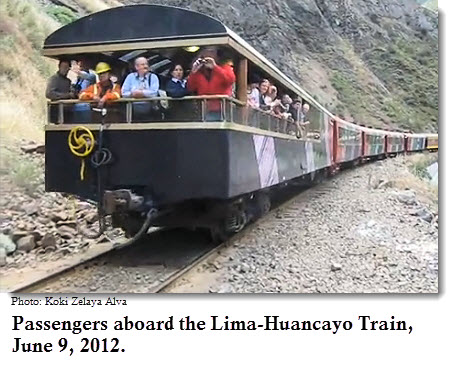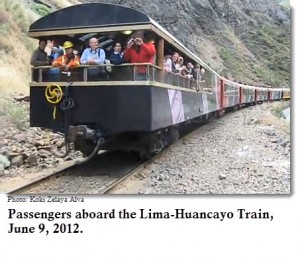 The non-profit event is being organized by Peruvian railway expert and guide Jorge Zelaya (Koki Zelaya), who co-authored a comprehensive bi-lingual guide Lima-Huancayo Railway: An adventure in The Andes.
Designed by architect Rafael Marquina, Desamparados was the first steel-framed building in Peru — emulating Parisian details, including an Art Nouveau style stained glass skylight and ornate neo-classic columns and iron work.
The station was named after the nearby neighborhood church, Nuestra Señora de los Desamparados.
In 2009, the building was renamed 'Casa de la Literatura Peruana' (House of Peruvian Literature) and now houses a Cultural Center, a children's reading room, art exhibitions and an extensive library.
Passengers can still experience the thrill of this astonishing ride, starting at sea level and quickly ascending to incredible altitudes and crossing breath-taking ravines on magnificent bridges in the high Andes.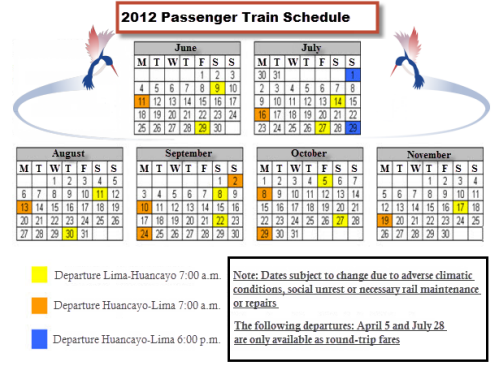 Fill out the form below to find out about tickets and tour packages featuring this incredible train ride.