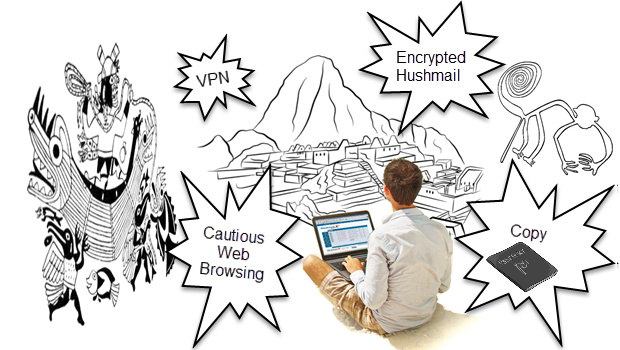 TIPS FOR THE "FERTUR PERU TRAVELER" #101 & #102 :
Loss or theft of documents
Losing important documents during a South American vacation can be more than just a drag if you're not prepared. Before leaving home, scan your identity documents and save them to a "PDF" format document. Then send that as an attachment to your own email address or save it as a draft copy in your online email server. That way you can make copies if you need to.
Having quick access to a copy of your identification documents won't only speed things up with authorities to get replacements, it can also help prevent fraud perpetrated with your stolen identity.
Internet Security
Even when we're on vacation, many of us still have to mind personal and financial business back home. Conducting that business over open Internet channels is risky.
It's even riskier still if done in an Internet cafe, airport lounge or hotel lobby.
Adding to the temptation to log on is the fact that Internet access is ubiquitous in Peru. More often than not, wireless WiFi is a free service for hotel guests. Bring along a router cable for your laptop and ask your hotel receptionist how you can hook directly into a router, either in your room or in the hotel's business center.
As a matter of policy, Fertur Peru Travel strongly discourages clients from sending any sensitive personal information, such as scanned passports, visas, payment information, etc., as an attachment to an open email. For secure transfer of your sensitive data, there is an easy-to-use encrypted email provider, Hushmail.com.
It allows you to send messages and files over an encrypted server, converting your information into code that cannot be easily intercepted or deciphered by a third party.
(Hushmail has been featured on National Public Radio and well reviewed by Wired and PC magazines.)