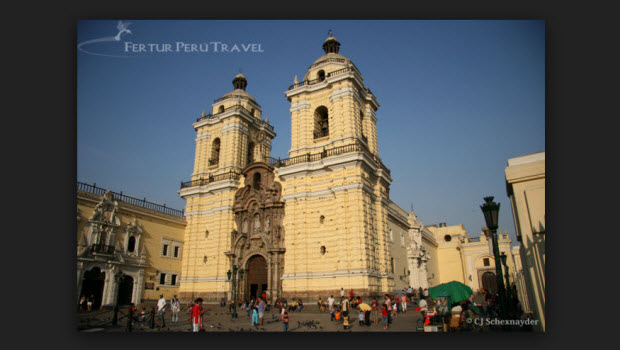 Lima City Tour with some culinary mischief from a mythical Andean character
Good morning viajeros. For this post, we have news about a special small-group Lima City Tour that Fertur Peru Travel has prepared for you with a mischievous culinary twist: lunch at the Restaurant Saqra.
This trendy new eatery in the heart of Miraflores derives its name from the Quechua language. Saqre means "little devil," "naughty" or "mischief maker."
It is also the name of one of the characters found in the festival of the Madonna of Carmen in the village of Paucartambo, Cusco. Here, this happy little devil wins the heart of the Madonna with his childish pranks and mischief making as he playfully dances around her in the procession. (Click here to learn more about the Saqra…)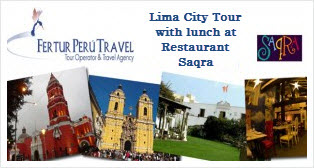 The guided tour takes in the major landmarks and major cultural icons of Lima, revealing the history of this great Latin American Capital, the City of Kings. Visit the Larco Museum, San Francisco Church and the Church of Santo Domingo, and more.
[symple_tabgroup] [symple_tab title="Book Now!"] Contact Fertur Peru Travel to get the details (be sure to type "Saqra City Tour" in the Comments box):

[/symple_tab] [symple_tab title="photo galley"]
[/symple_tab] [/symple_tabgroup]