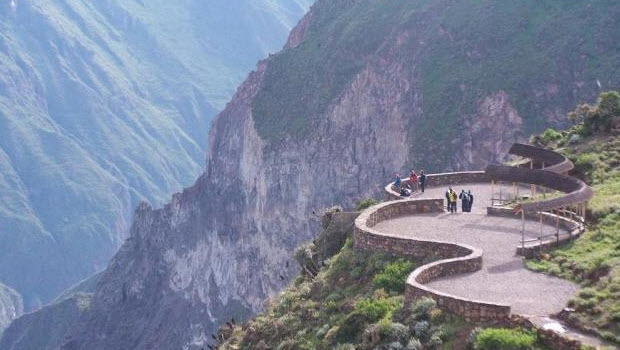 Entry fee to Colca Canyon Tourist Route set to nearly double for foreigners on Jan. 1
Foreign tourists will face a near-100 percent increase in the entry fee to the Colca Canyon Tourist Circuit, starting Jan. 1, 2012, from S/.37.50 (or about US$14) to S/.70 (or about US$26).
The rate hike was announced this week by the Autonomous Authority of Colca and Annexes (Autocolca). That regulating agency had originally planned to implement the increase earlier this month, but acquiesced to pressure from local tour operators who complained the higher fee shouldn't be sprung on incoming tourists who had booked their Colca Canyon vacations months in advance.
Entry fee increases will also go into effect Jan. 1 for Peruvian nationals, legal foreign residents and Peruvian, but by a significantly lower percentage:
National Tourist: from S/.17.50 to S/.20 nuevos soles
National Student S/.3.50 to S/. 5 nuevos soles