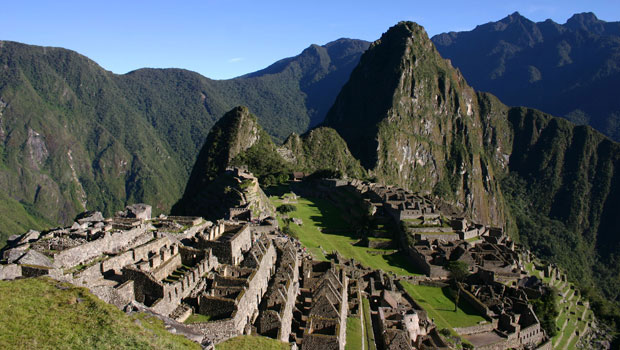 Inca sites ticket now ½ price to entice visitors back to Cusco while repairs to Machu Picchu routes continue
Less than two weeks after torrential rains sparked floods and landslides that left thousands of people homeless and cut off access to Machu Picchu, Cusco officials hope to entice visitors back with half-price Tourist Tickets for entry into some of the most important museums, historical sites and archaeological complexes in and around the ancient Inca capital and the Sacred Valley.
Until the end of February, a Boleto Turístico Integral will now cost foreign visitors S/.70 (about US$25), instead of the normal price of S/.130. The cost for Peruvian citizens and foreigners legally residing in Peru will be S/.40 (about US$14), daily newspaper El Sol del Cusco reported Wednesday.
The ticket is valid for three days and allows entry to the following museums and historic attractions:
CIRCUIT 1
Santa Catalina Convent | Museum of Contemporary Art | Regional History Museum | Qorikancha | Museum of Popular Art | Qosqo Native Art Center | Inka Pachacuteq Monument
CIRCUIT 2
Sacsayhuaman | Q´enqo | Puka Pukara | Tambomachay
CIRCUIT 3
Pisaq | Chinchero | Ollantaytambo
ADDITIONAL CIRCUIT
Tipon | Pikillaqta
Meanwhile, repairs to the rail line and upgrades to the roads leading to Machu Picchu are underway.
The Minister of Transportation and Communications, Enrique Cornejo, said last Friday he expects tourists will be able to
access Machu Picchu in three weeks. That would be possible via an alternate overland route leading northwest out of Ollantaybambo to Abra Malaga, and then down past the towns of Santa Rosa and Santa Teresa to the train station at the Hydroelectric Plant. From there, it's a 10-kilometer train ride to Machu Picchu. Going that route entails a bumpy ride, and would require upwards of 12 hours from Cusco, necessitating at two two to three days to comfortably tour Machu Picchu.
That "Santa Teresa" route is a bumpy one and would take 8½ hours to reach Machu Picchu from Cusco, requiring an overnight stay near the archaeological complex to have enough time to experience it adequately.
Repairs to its train line from Ollantaytambo to Aguas Calientes — the town below Machu Picchu — should be complete by the beginning of April. Service to Aguas Calientes from the station at Piscacucho (where the trail head to the Inca Trail is located at Km82) is expected to be back up and running before the end of March.
Direct train service from the Poroy station, near Cusco, to Aguas Calientes, including the Luxury Hiram Bingham Train, is not expected to resume operations until at least June.
The Inca Trail is always closed to the public through the month of February for cleanup and maintenance, but it appears that the National Institute of Culture plans on a normal March 1 opening for the 2010 season, given that it is selling entry permits.