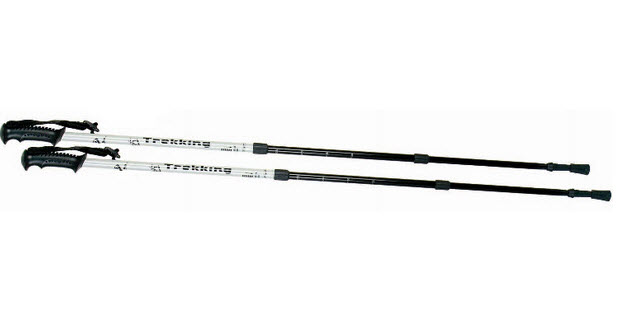 Should I use trekking poles on the Inca Trail?
The short answer is yes. Your knees will thank you, especially when you're climbing up and down those dizzying heights of stairs.
Authorities won't let you use trekking poles with metal tips, as they would damage the Inca stonework. Pick up rubber "feet" for your poles. They can also be bought in Cusco.
If you don't have room for poles in your luggage, inexpensive wooden walking sticks are on sale in Cusco, at the trail head, or in Ollantaytambo. They work fine, and are made from farmed wood — usually bamboo — so you won't have to worry about contributing to the destruction of the Amazon rain forest.
Another piece of advice that may sound a bit simple:  Stop walking before you look at the scenery.
It might slow you down a little, which is no bad thing for acclimatisation. It's also better than landing in a tangle, with the twisted ankle you were trying to avoid by using poles in the first place.