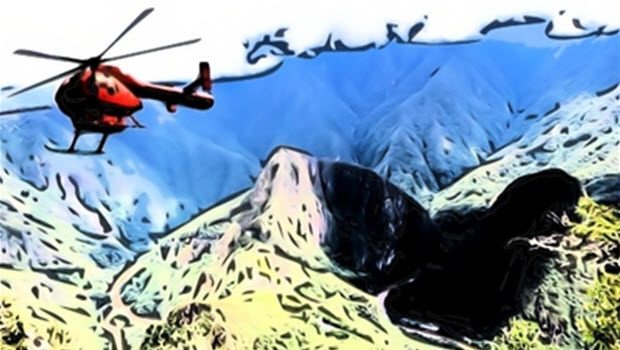 Machu Picchu LiDAR Scanning Starts to Reveal Secrets of the Inca
If you're at Machu Picchu this week and you hear the whir of chopper blades in the distance, rest assured it's for a worthy cause. All this week a team of scientists from the University of Sydney have special permission to criss-cross a 12,350-acre area around the Inca sanctuary to scan through the thick jungle vegetation with LiDAR for hidden ruins.
"With these fly-overs and this modern technology we can unravel the mysteries that Machu Picchu still holds," Daniel Maraví Vega, director of Cusco's regional Culture Directorate, told Correo newspaper today.
The LiDAR — light detection and ranging data — will fire billions of laser pulses from the helicopter. When successful, the technology effectively peels away the dense jungle canopy and constructs a digital 3D picture of what once lay beneath.
As reported in Peruvian Times, this Australian research team is the same one that conducted the 2012 LiDAR mapping in Cambodia of Angkor Wat, the capital of the Khmer Empire, which overlapped with the Inca Empire, from approximately the 9th to the 15th century.
The scientists revealed at Angkor five previously unknown temples, an immensely elaborate grid pattern of roads and causeways, reservoirs, thousands of water tanks and a canal infrastructure that, at the city's height, supported 40,000 people at its center and three quarters of a million more in its outlying areas.
For their research around Machu Picchu, the team will have a maximum of an hour and half per day from May 31 through June 7 and must maintain a minimum altitude of 1,000 meters, or about 3,000 feet, above the jungle floor.
Earlier this month, Peru President Ollanta Humala was widely criticized when he piloted his helicopter into the tightly restricted Machu Picchu air space. But a few days later, Culture Minister Diana Álvarez–Calderón told reporters the flight was not an unauthorized incursion, but rather a prospecting run for this LiDAR project.
"Professor Roland Fletcher, Department of Archaeology, University of Sydney. Honorary Advisor to APCCI for the 'The Peruvian –Australian, Machu Picchu World Heritage Site LIDAR survey' Here giving a talk on some of the findings using LiDAR in Angkor Wat."