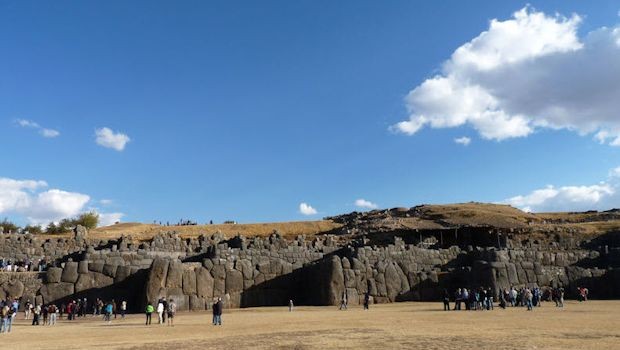 Restoring the Inca ecological balance at Sacsayhuaman
☼ Inca Tours and Travel Adventures ☼
Local officials are putting the finishing touches on plans to push back against environmental degradation at the  Sacsayhuaman Archaeological park.
Roberto Rojas Céspedes, head of Cusco's Regional Management of Natural Resources and Environmental Management, tells daily El Comercio his institution has nearly completed the regulatory framework to launch the regional ordinance, titled "Design and Creation of the Green Lung of Cusco in the Sacsayhuaman Archaeological Complex."
"We're going to do forestation, improve the handling of solid waste, create an ethnobotanical park, but mainly declare Sacsayhuaman a green lung area for the province of Cusco," he is quoted saying.
The ordinance would push back against informal building and development that has been encroaching into the park zone. The park needs to deal better with the solid waste produced by tourists, curb unauthorized horseback riding that spoils the landscape and confront locals who use remote corners of the  park as an illegal landfill, he said.
"Deforestation rates are increasing along with exotic plant species such as eucalyptus, which are eroding the soil," he said. "There have been wildfires."  
The plan would implement an aggressive planting campaign to ensure that 70 species of native plant species comprise at least 30 percent of the greenery.
Rojas said he and a team of experts to inspect the archaeological park on Thursday to map out an action plan.