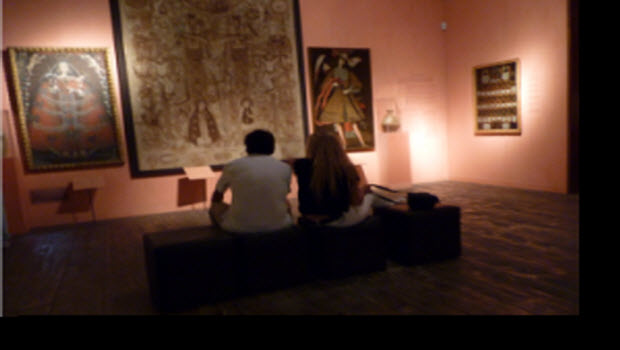 The beauty of Moche religious art abounds at the Larco Museum
The Moche controlling a dozen fertile river valleys along what is now Peru's northern Pacific coast from about 100 to 800 C.E. (Common Era).
Their artisan class were among the most accomplished ceramic workers in the world, meticulously documenting in highly realistic fired-clay artifacts their culture, population, religion, architecture and agriculture, their wars, ceremonies and burials, their medicine, arts and sexuality.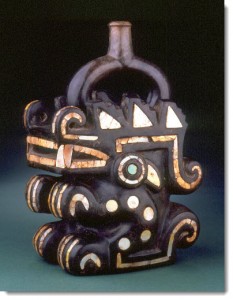 The sheer beauty of their art surpasses time. Nowhere can you find a more complete and beautiful collection of these inspiring artifacts than at the Larco Museum in Lima.
The "Rampant Feline" (AKA: Moon Dog): This piece is a mystical animal, part feline, part bird, sharing one mystic turquoise eye.
The zoomorphic character refers to the concept of cosmic duality, an important facet of pre-Columbian religions. The decorative inlaid mother of pearl possibly represents the snake.
The inlaid, triangle-shaped steps below the stirrup spout are symbolic of the union between the underworld (snake), the earthly world (feline) and the celestial world (bird).
The piece as a whole expresses a spiritual notion of those three realms in an intriguing union of powers.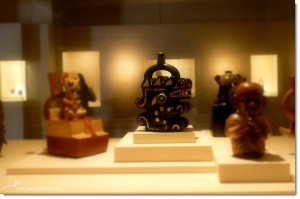 Contact Fertur Peru Travel about designing your custom holiday to visit the Larco Museum, Peru's magnificent northern coast and Machu Picchu.