Just click on the month you would like to embark on South America's premier trek to see how many entry permits are still available:
Official Availability of Entry Permits for the Classic 4-day Inca Trail to Machu Picchu in 2016

[Fecha = Day of the month, Disponibles = Available spaces]

January
2016

February
2016

Closed for Maintenance

March
2016

Abril
2016

May
2016

June
2016

July
2016

August
2016

September
2016

October
2016

November
2016

December
2016
INCA TRAIL PERMIT FACTS: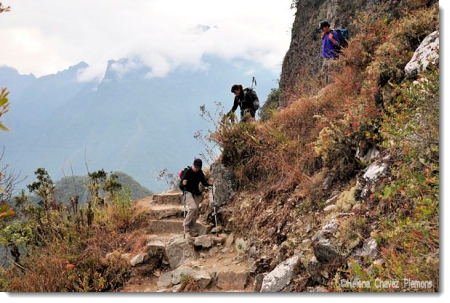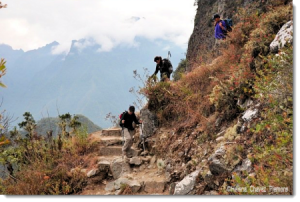 Since 2004, Peru's government has enforced strict visitor limits and controls for the Inca Trail to Machu Picchu. All visitors must be accompanied by a guide and support staff from one of Cusco's certified trek operators.
The Ministry of Culture makes available 500 permits to enter the Inca Trail each day. Of those, approximately 200 are allocated to trekkers and 300 to the guides, cooks and porters. If you see that the number of remaining permits is 0 (zero) then all the permits are sold out for that day and you will need to choose a different date.
Trekking companies are not allowed to buy up blocks of permits for sale at a later date. Also, cancelled permits do not go back into circulation for resale. So there is no waiting list. Once the remaining permits for a particular day have ticked down to zero, it stays at zero.
The entry permits to the Inca Trail are not changeable or transferable. That is why if you buy your entry permit and then cancel, don't expect a refund.
The Inca Trail entry permits can only be bought using the trekker's information as it appears exactly on his or her passport. Once purchased, if there is a minor error, the erroneous detail can be corrected, but the Ministry of Culture charges a penalty fee.
To enter the trail, you will need to present your passport, and the park guards will check to make sure the information on your entry permit matches exactly. (Yes, they are sticklers.)
You need to book early, typically three to five months in advance, to count on obtaining your Inca Trail entry permit.
For more information about the trek itself, see our Web site with detailed Inca Trail itineraries.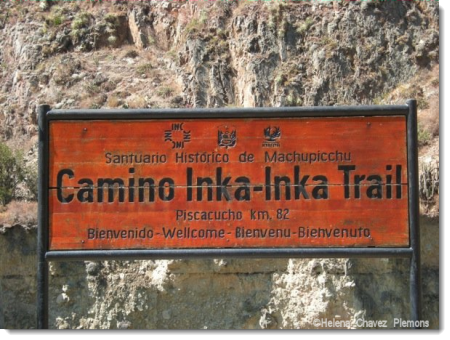 Inca Trail Altitude Chart and Map